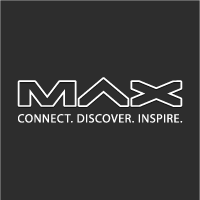 I was up at the Adobe MAX Conference in San Francisco on Monday. The Opening General Session provide the usual excitement and glitz with Adobe's CTO Kevin Lynch – along with special guests, including the First Lady of California, Maria Shriver – presenting Adobe's new offerings under three trends in design and development industry: leveraging both the Cloud and the Client; social computing; and developing for multiple screens. In that opening session and in other sessions, designers and developers have to accept that the majority of users view websites and other online experiences on screens other than desktop and laptop computers. Web designers have to think of mobile users upfront, not as an afterthought.
Scott Design's art director, Bill Merikallio, is up there all week, and he's reporting back on some really cool presentations, especially in regards to using Flash and Flex to create truly unique online experiences. Attendance seemed really high, so it's a good sign that the recent economic challenges aren't stopping the top designers and developers from exchanging ideas and learning about new technologies.
Most unique theory I heard during the day: User experience designers should accept that humans are naturally lazy and will always look for short cuts and an easier way to complete tasks. So as designers, we should understand and empathize with that laziness. You know what? I actually agree with that theory.