No, I'm not talking about grocery bags. I'm referring to two industries that got blindsided by the Internet: The music industry and newspapers.
O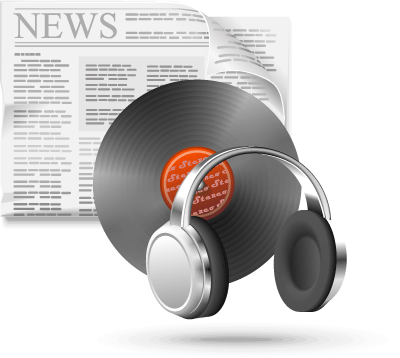 n a very basic level, both of these industries made the same mistake: They assumed that they were selling actual physical items: pieces of plastic in the case of the music industry, and sheets of paper in the news industry. What they failed to realize was that they were really selling content: music and information. And because they failed to realize this, these industries are suffering.
Rather than develop their own 'iTunes store,' the music industry, which had always controlled the storage and distribution of physical LPs, tapes, and CDs, has sunk to relying on scare tactics and lawsuits against its own customers. Radio stations which used to introduce us to new music have been consolidated and homogenized by giant conglomerates, and are largely ignored by young music fans. MTV is more concerned with celebrity cribs and pimped out rides than it is with music.
Newspapers, which used to be our primary source of in-depth information and investigative journalism, have faced declining readership and revenues. Rather than investing in their brands and taking their content online, most newspapers have cut back their staff and rely more and more on syndicated content.
Newfangled solutions
In sharp contrast to the mainstream media, bloggers, internet radio stations, and other new media outlets offer an almost infinite variety of viewpoints and voices. Savvy musicians like Radiohead, Govt Mule, and Trent Reznor have left their big labels behind and are using the internet to develop their careers and connect with their fans in ways that fly in the face of conventional wisdom.
Radiohead offered its most recent album, In Rainbows, as a pay-what-you-think-its-worth download months before physical CDs were available in stores.
Govt Mule? Never heard of them? They record all of their concerts and have sold more than 1 million downloads on their website.
Zappa Plays Zappa are offering free concert downloads to everyone who buys a ticket to see them play: buy the ticket, see the show, and download it the next day.
Trent Reznor has uploaded his songs and lets his fans create their own remixes. There's also a Nine Inch Nails edition of the iPhone game, Tap Tap Revenge, for his fans. If you score above 150,000 points, you get entered in a drawing for a signed guitar and tickets to the NIN show of your choice.
So, what do YOU do?
Does your company make software, or do you provide ways for your customers to communicate more easily? Do you sell widgets, or are your widgets just a packaged form of something more basic? Once you figure out what your business really is, there's no end to the innovative ways you can connect with your customers and expand your business.