Focus on a set of priorities and then ensure that all your marketing tactics directly support your priorities.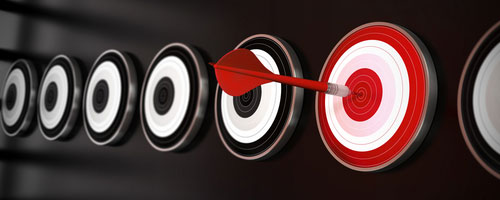 In a recession, it is even more important than ever that your marketing strategy produces both immediate and long-lasting positive results. The key to successful development and implementation of a marketing strategy is to focus on a set of priorities and then ensure that all your marketing tactics directly support your priorities.
In order for your organization to be successful, the 4 most important priorities should be the following:
1. Increase your revenue
Your strategy should include marketing tactics that contribute directly to sales, including direct mail, advertising, e-commerce applications, tools for your sales force, animated demos, and other marketing pieces that can be used to get your message out to potential and existing customers.
2. Reduce your costs
Make a move to less-expensive forms of marketing, for example, relying more on e-mail than direct mail, buying online banner advertising instead of print advertising, developing online sales demos instead of sending salespeople to make pitches, improving your website content instead of relying on customer support call centers, and working on SEO instead of using pay-per-click advertising to get found by online searchers.
3. Increase your market share
A well-implemented marketing strategy includes ways to make it easier for customers to find your solutions and be converted into customers. Loyalty, referral, and recommendation programs, along with awareness marketing tactics can bring more people into contact with your solutions, and help existing customers find more solutions of value to them. Additionally, making the sales process easier for the customer by storing information and pre-filling online forms and landing pages removes the barriers to repeat purchases.
4. Increase shareholder value
Knowing your target market, what their "pain points" are, and what solutions they are seeking can help you with product development. Keep an eye on user forums, make sure your marketing and development teams get up-to-date feedback from customer support and sales teams, and look for opportunities to capture new markets within your industry. There may be another problem that you can help your customers solve with a new product or solution that you can develop.
Although there are countless pressures during difficult economic times, marketers who keep their eye on their priorities will emerge even stronger from the downturn than their competition.