Facebook can be a great way to connect with your customers, especially if your products or services are geared to consumers. But Facebook can also be useful to B2B marketers. Facebook's popularity means that many of your customers already use Facebook to keep in touch with friends, participate in groups, and keep up with celebrities and companies. Your company should join in the conversation by using the following Facebook features: Personal Timeline,  Groups, and Pages. All three are a great way to keep in close contact with your customers.
Personal Timeline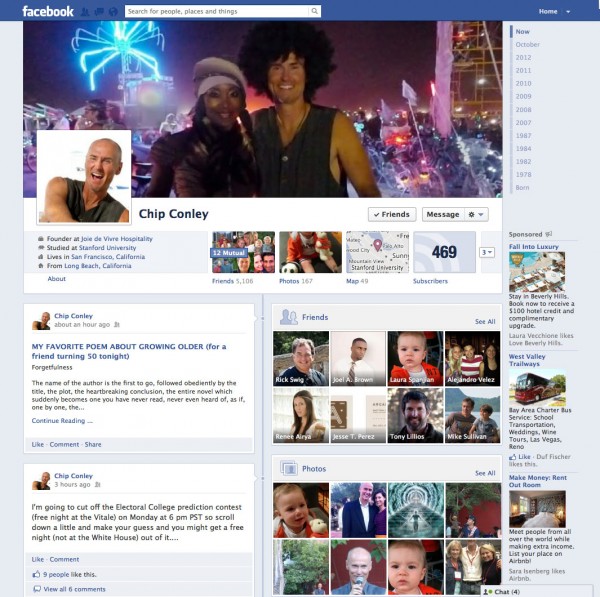 A Timeline
can contain information all about you, including both personal and professional details. You can include your work history, your education, your interests, and as much personal information as you'd like to include. You can easily add photos and videos to your profile, plus there is an ever-growing collection of applications you can add to your page to share even more about yourself. If you're going to use Facebook for business, it's best to keep the information on your profile professional. However, don't be afraid to show a little personality.
Once you have put your pertinent information on your profile, you can connect with other people, who become your Facebook "friends." When friends accept your invitation, you can see their Timelines and they can see yours. Your friends can be your personal friends and family, or your peers and customers—if you want to use your Facebook Timeline for business. You can also put your Facebook friends into lists, each with custom settings that determine how much or how little of your Timeline friends on each list can see.
On your Timeline, you can let your friends know what you're doing in a few different ways. You can update your status at the top of the page with a short phrase, or write something longer on your "wall." Information that you share on your Facebook "wall" or in the status field is visible to your Facebook "friends" and appears on their walls. Depending on your security settings, this information can be shown to the world, just to your Facebook friends, or a custom set of people. And, your friends can comment on the things you share on your Timeline, letting you interact with others.
Facebook Groups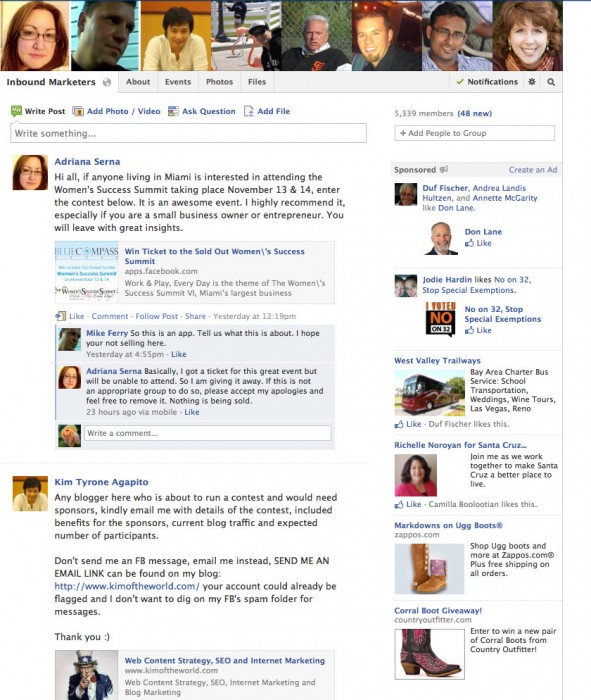 Facebook users can also create Facebook Groups to give others a place to start discussions, share information and events, and get answers to their questions. Groups can be centered around a common interest, an industry, a hobby, a travel destination, a school, or almost anything. You should join groups in your industry or groups that might interest your customers. Get involved by commenting on the group's wall, answering questions, or joining in discussions. You can also create a group of your own if there isn't already one where your customers hang out.
Facebook Pages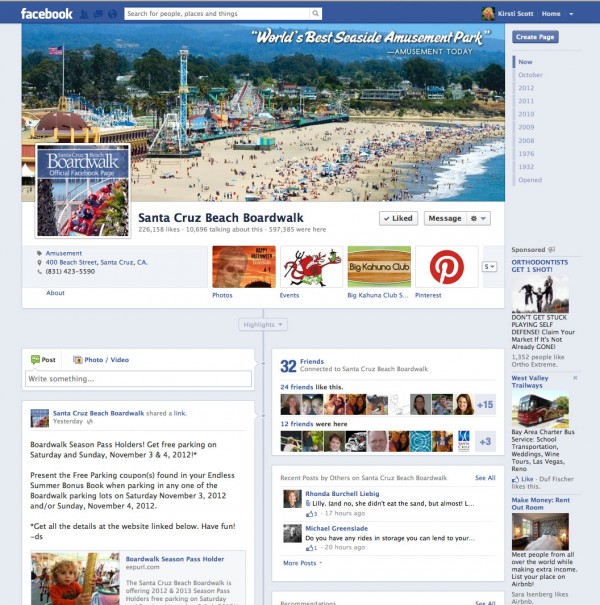 Facebook Pages are created by businesses, by celebrities, or for products. You should create a Page for your company, completing all the contact information, and be sure to add a link to your website and add photos or videos for your business. You can post information about your company, sales, new products or services, coupons, and more on your wall, plus send messages directly to those who "like" your page. And, those who have "liked" your page can comment back on everything you post, making your company wall another place to connect with customers.
For a quick guide to opening a free account on Facebook, check out Getting Started with Facebook.
For information about other social media sites your company should be using, read Social Media Quickstart Guide — 6 Tools You Need.