While LinkedIn is all business, all the time, Facebook is more of a hybrid social networking site, with both business and personal users.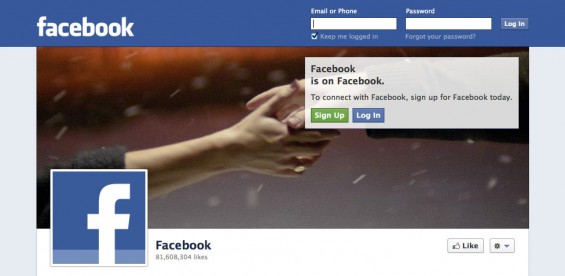 Part 3 in the Getting Started with Social Media series
Although Facebook started as a social network exclusively for college students, the fastest growing group on Facebook today consists of users 25 and older and it's one of the most-trafficked websites in the world.
So, if you're one of the few people in the world still not on Facebook, here's how to get started:
Open a free Facebook Account. First, go to facebook.com, enter your name, e-mail, password, gender, birthday, and click "Sign up."
Find friends on Facebook. If you want to have Facebook check if any of the people in your web-based e-mail (Hotmail, Yahoo, Gmail, etc.) address book or IM list are on Facebook, enter in your e-mail and password and click on "Find Friends," or click on the "Find people you Instant Message" link. You can skip this step and do it later if you prefer.
Tell Facebook what you're doing now. Enter information about your high school, college, or current employer. Or, click "Skip this step."
Let Facebook know what school you attend(ed). Enter your school name, or skip this step.
You're done! You can stop here if you want to. Just add new information to your Facebook page as it changes.
Getting social with Facebook
Now, if you want to get more "social" with Facebook, here are the easiest ways to interact with other Facebook users:
Find people you know. You can import your e-mail addresses into Facebook and then decide which of your friends and colleagues you would like to invite to connect with you. You can also invite them one by searching for them by name. Once they are your Facebook "friends," take a look at who their friends are and you might find some more people you want to add as friends. Make sure you really want to connect with people you select on Facebook.
Join groups. Facebook Groups are communities who share a common experience, passion, interest, or just something random such as people who like to sleep. Click on Groups to search for groups that interest you, or that your friends have joined. You might want to start with your high school or college, any hobbies you have, or just search for terms that interest you. It's easy to remove groups you don't want to belong to anymore.
Add more information to your profile. Facebook makes it easy for  you to add photos, video, and all sorts of personal information about yourself to your profile. You can include as much or as little info as you want. Just click on the "Profile" link and click "Edit My Profile" and complete whichever sections you want. When you've added all you want to add, click "Done Editing."
Participate in online discussions. The easiest way to start is by filling in the box on your home page that says "What's on your mind?" This quick sentence gets posted on your "wall," which all of your Facebook friends can see. Next, visit one of your friends' pages and type a message on their wall, comment on a photo, or even post a photo. On your home page, you'll see a list of all the comments you and your friends have made. It's a quick glimpse into your friends' lives.
Your Facebook profile can be a great way to connect or reconnect with your friends and family, or just keep up with what everyone's up to when you're not around. Have fun!