To get the most for your email investment, be sure to customize and segment your list.
Over the coming several weeks, expect to get inundated with emails as retail businesses try to pump up holiday sales and B2B companies try to meet year-end numbers. And don't be too upset when you get a lot of these emails, you have to look at the cost benefit analysis that businesses go through when they make direct marketing choices.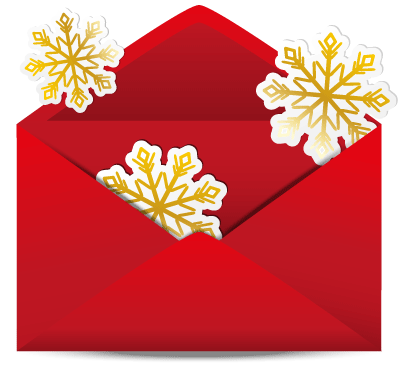 A recent Associated Press article revealed these statistics from the Direct Marketers Association: For every $1 invested in email campaigns, businesses earn a return on investment of $45.06; for an equivalent $1 investment, the return is $15.55 for direct mail and only $7.28 catalogs.
However, a quick warning to businesses that want to blast away this holiday season: Email recipients will start to experience email fatigue, so increased frequency may not be the best strategy. The better strategy is to customize email communications and segment your lists as much as possible. Those who have opted in to receiving emails only want to receive information that holds specific interest for them. Frequent general blasts to large numbers of recipients will  not have the ROI of customized, segmented blasts. Even better, add a personal touch of first-name salutation in the email.
Update for 2009:
2009 numbers are slightly below the 2008 ROI numbers, but are still impressive. The 2009 Direct Marketing Association Power of Direct economic-impact study shows email's return on investment outshines the ROI of other marketing channels, but is slowly slipping.
Commercial email returned $43.62 for every dollar spent on it in 2009.
The second highest marketing ROI came from Internet search advertising, which returned $21.85 for every dollar spent on it in 2009.
Non-catalog direct mail returned $15.22 for every dollar spent in 2009.
Catalog direct mail returned $7.32 for every dollar spent in 2009.