With the economy firmly in a recession, many technology companies are cutting costs across the board — and that includes marketing—in order to survive the downturn. For business survival that makes sense, but for business growth you need to be prepared for the eventual rebound.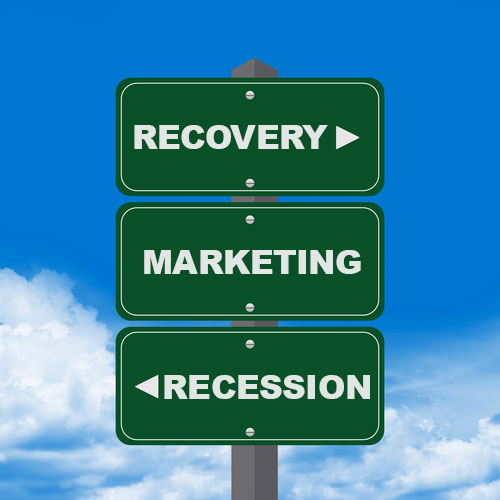 Since the sales cycle often take several months or up to a year or more, anyway, marketing now starts the process of engaging with prospective customers and getting them closer to making a purchase.
Those customers may not have the budget or inclination to purchase in the next few months due to economic uncertainty, but once they do feel more confident about the economy and their individual situations, they will be ready to move forward with purchasing your product or solution. If you have a great technology solution and you're marketing it well, customers will eventually come around to engaging with you.
However, if you've shut down your marketing for several months, then the cycle that customers need to go through – become aware of your brand > discover the benefits of your product or solution > determine that what you have to offer will help them solve their business challenges > getting approvals to purchase – won't start in full until the recession is over. Unfortunately for you, your competitors may have kept their own marketing going during the recession, and those customers have been engaging with them for several months.
Of course, belt tightening make sense, and there are ways to market smarter during lean times—make sure communications are truly targeted; tighten up your lead qualification process; actively participate in social networking and industry forums, where you may get more attention than costlier efforts, etc. However, make sure marketing has the support you need to keep your message out there with a strong positioning that successfully educates prospective customers and differentiates you from your competition. And once the economy is back on track with a more stable credit/lending situation, greater consumer confidence, and renewed interest in technology investment, your marketing efforts will pay off with more leads and sales.