A great panel of tech marketers spoke about creating a holistic plan for social media and realities in enterprise social media.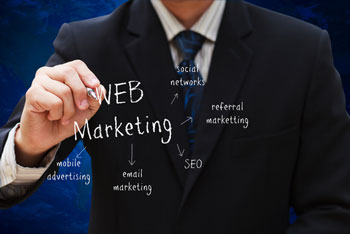 I had the opportunity to hear Jeremiah Owyang and a great panel of tech marketers speak at the Silicon Valley American Marketing Association meeting last night. In addition to discussing how to create a holistic plan for social media that includes every department in your company, he spoke about three realities in today's business world that you should consider when planning an enterprise-wide social media strategy.
First, your customers are fragmented across the web.
Your corporate website is no longer the sole destination for customers seeking information about your company. Your customers may be discussing your products and services on Twitter, Facebook, Amazon, Yahoo Answers, CNET, and eBay, as well as on countless forums across the web. It is up to you to make sure that you monitor the conversations going on in all corners of the web, hook into online communities that already exist, or create your own new communities. And get involved in the conversation whenever and wherever you can.
Second, there's a rebellion inside your company fueled by social media.
Marketing has spread throughout the entire enterprise through the adoption of social media tools, so more and more people are becoming the voices of your company. Teams no longer have to go through the public relations department to get messages to news organizations, and product groups no longer have to work with an analyst relations department to get their products into the hands of reviewers. You need well-developed strategy that will guide your company in the best uses of social media, plus internal processes that make it easy for employees to learn from one another, collaborate, and keep the messaging on track.
Finally, you should have a long-term strategy about social media that transcends current tools and tactics.
You should think about mobile marketing, augmented reality, social media mail instead of traditional email, and technologies that are still being developed today. And you should think holistically about your social media strategy to make sure that every department in your organization is using social media effectively.
You can't afford to ignore the effects that social media is having on marketing across your enterprise.  You should be proactive and get involved, create standard processes for using social media, and plan for new social media technologies down the road. As one attendee said last night, "You can ignore social media if you don't make any other mistakes."