MarketingSherpa in cooperation with Babcock and Jenkins asked large B2B organizations what their marketing priorities are for 2009 and which were most challenging to implement.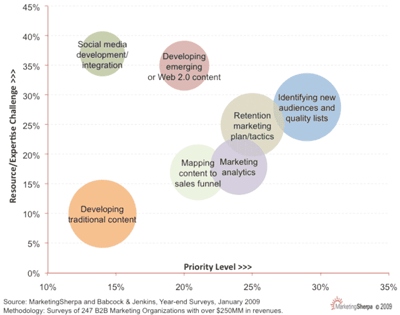 The results are displayed in this chart, which shows priorities vs. challenge level.
Notable results are the perceived difficulty of developing a social media program and Web 2.0 conten and the high priority of retaining current clients and identifying new leads. Developing traditional content is both a low priority and considered less challenging. Read the full article.