Few projects present more challenges for marketing executives than planning and implementing a web design or redesign project.
Challenges include defining site objectives; coordinating with other marketing and public relations efforts; gaining input and approval from key stakeholders; going live before an important product announcement; and ensuring continuity for existing clients, partners, and investors.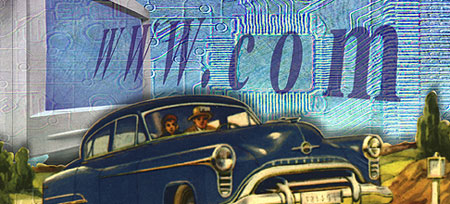 The process, however, should be smooth if you follow a clear plan. Here are some suggestions that might help your organization save time and money — while reducing your worries — on a web design and development project.
Be absolutely confident about the firm you select
Interview a few professional web design firms that have been through the process numerous times and have reputations for creative success, customer responsiveness, and meeting deadlines. Make sure your key stakeholders meet each firm's creative and technology leaders. And discuss process, in detail, with each firm. Through reviews of case studies, discussions of process, and conducting reference checks, you'll be able to determine which firm is the best fit for your organization.
Make your final selection with the utmost confidence. If you have any reservations about a firm's creative expertise, design process, or ability to meet your desired schedule, that firm isn't for you. The best relationships develop when it's a good fit for both sides.
Develop a strategic brief
Before the firm starts to work on web design concepts, you and the firm should spend enough time — at least several days — developing a strategic brief that summarizes the company's positioning; company history and culture; key products and solutions; target audiences; site objectives; competitors; tone of communication; design considerations; proposed content; technical requirements; and desired functionality of the site.
Developing the strategic brief is a cooperative task, with your organization providing most of the information. You and your colleagues perhaps have spent weeks, months, even years, honing your messaging and determining how to best communicate with your audience. The web design firm you select should be able to build and expand upon the information you provide, in order to create a robust, accurate strategic brief.
The strategic brief is a foundation from which to design. Concepting without knowing the information in a strategic brief results in a "hit or miss" approach. A well-organized, well-thought-out brief ensures that a talented, experienced design firm will present Round 1 concepts that are both creative and on target in terms of your objectives.
Include key stakeholders from the start
Identify individuals in your organization who should help select the firm, provide input for the creative brief, and attend the initial creative presentations. The design and production process can easily be disrupted by late feedback from a key stakeholder. If you have executives, founders, or IT directors who will want to have say on the new look of your site, require that they be involved in the process from the start.
It's very important that a design firm receive direct feedback from the key stakeholders. That doesn't necessarily mean a huge time commitment on their part. It will require enough time to review a creative brief (4-5 pages) and sit in on Round 1 of the creative presentation.
Discuss the process and plan early
In the project's kickoff meeting, discuss the web design and production process with your team and the design firm. Be realistic about potential roadblocks, and discuss how to overcome or avoid them.
The best way to ensure a smooth process for your web project is to plan early, budgeting the time and resources that your team and the design firm will need for the following:
Determining objectives of the website design project
Establishing the extent of the design firm's role in building the site
Search and selection of a design firm
Writing the strategic brief
Preparing site content
Creating web design concepts
Giving feedback on concepts
Final revision and approval of the selected web design
Delivery of content to the design firm
Production of the site and review of staged pages as they are posted
Final quality assurance (QA) checks of the site
Launch of the site
Book enough time for all phases
Scheduling enough time is key — for you and the design firm. Set a project schedule that's realistic in terms of giving the upfront concepting process plenty of time, and include enough time for web development, rounds of edits, and final QA of the entire site. The writing of the strategic brief should be given least several business days, allowing you and your team time to answer the firm's questions and review at least two rounds of the brief.
Allow the design firm at least two weeks between the day the strategic brief is approved and the Round 1 presentation. This may sound like a lot of time, but good design takes time. A great idea may not come up until several days into the process after a designer has tried a few ideas, slept on them, and attacked the project from another angle.
Internally, a design firm will have a round or two of brainstorming, then sketching and preliminary mock-ups, and then two or three rounds of revisions to the final comps. This is all before you see Round 1. Web designers who say they can crank out great designs in a few days are either fooling themselves — or trying to fool you.
Don't neglect time for the production of the site itself. Issues that had not occurred to you may come up, and you and the design firm will need time to adapt and problem-solve. Include time for edits needed once the initial copy is in place on the staged web pages. And unless you want to risk serious problems on launch day, grant a full week for final QA, so every link, every word, every diagram — everything! — can be reviewed closely. This final QA should be a joint venture by your team and the design firm.
Stick to a content freeze date
Determine a content freeze date with the design firm. Stick with that date and communicate it early to your team members so they can set up their own schedule for creating and delivering content to the design firm. By setting a content freeze date, you allow a design firm to appropriate the resources and time needed to complete the production of the site and do a thorough, professional QA of the site.
Continually adding content all the way up to the launch day increases the risk of incorrect, unapproved information being posted on the site, and it reduces the time for proper QA. That being said, an experienced, flexible design firm should have no reservations about making necessary edits up to the launch day. As long as significant changes (revised navigation, new technical functionality, etc.) are not requested, your design firm should be able to accommodate your requests.
Resolve back-end issues up front
When a website project begins, work with your IT team to create a list of all the functions that should be migrated to the new look and feel, including: search, registration, blogs, wikis, landing page templates, log-in, and more. Create the list by having some of your key IT staff members meet the design firm's development team. This introduction probably should happen before the project begins. If the design firm is handling the production of the new site, its reps must know the requested technical requirements in order to provide an accurate project estimate.
Once the design firm is fully informed about what functionality will be required at launch, it can incorporate needed action items into the schedule and assign the necessary resources. Informing the design firm early of all the technical requirements — and determining which action items will be handled by the firm and which by internal resources — will eliminate any surprise delays in producing the site.
Filter and send feedback through one contact
The website development and editing process can be a frantic one with multiple representatives sending edits to the design firm. This practice can slow down the process since edits coming from different representatives may be contradictory. And if the design firm has to clarify conflicting edits, it must spend time tracking down the different individuals who sent the edits.
The best process involves one representative from your organization receiving and collating the ongoing feedback, filtering out contradictory edits and suggestions, and giving this feedback to one contact at the design firm. These single points of contact for clarifying edits will help the design firm and your company keep the project on time and on budget.
Success
By following these key suggestions, you'll ensure a better working relationship with the design firm, meet your deadlines for the project, and have a website that meets your objectives. A web design project isn't likely to keep you up at nights if you have identified and followed a smooth process.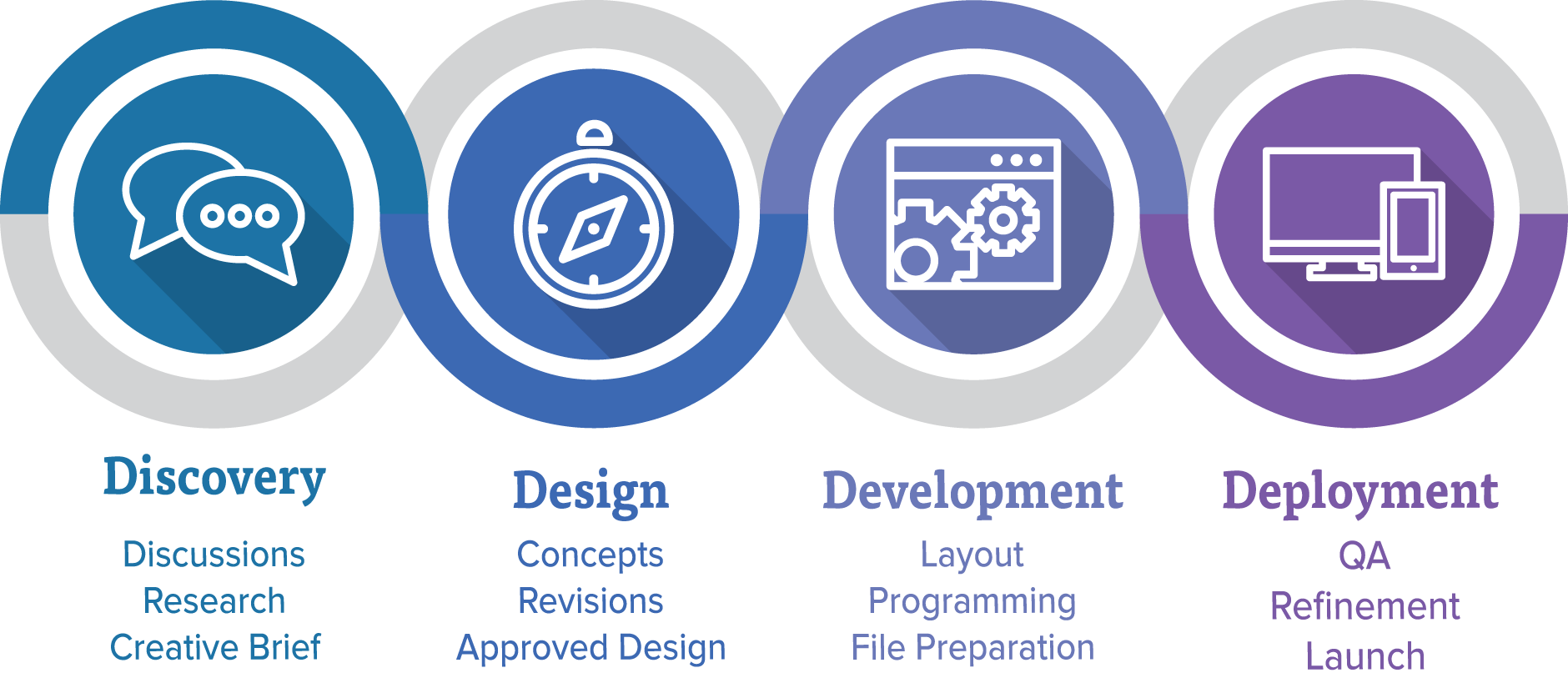 Learn more about Scott Design's proven four-step design process.