Adobe email series campaign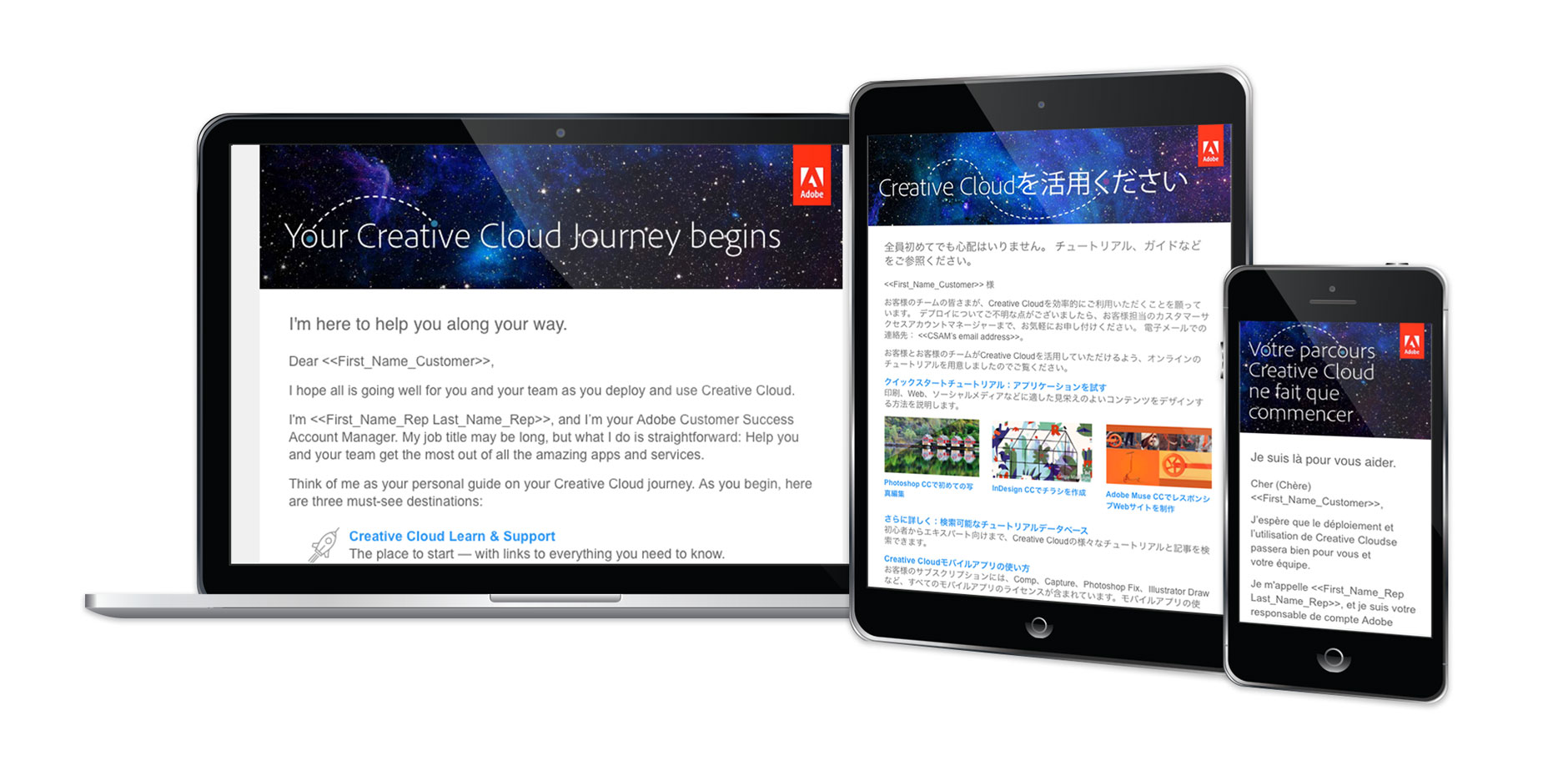 Our client's story
Adobe Systems wanted a series of HTML emails to communicate with Creative Cloud volume license customers throughout their subscription year. The goal is to help account managers communicate to customers that they are there to help them get the most out of their subscription.
Adobe account managers send emails to customers on a set schedule, welcoming them when they subscribe; providing tips, pointing out resources, and introducing them to the broader community throughout their subscription year; and providing information when their subscription is up for renewal.
Scott Design created a unique "journey" theme for the images in the email series. Customizable copy supports the theme and is written in a more personal tone with clear, friendly, authentic language. Each email—from Day 5 and Day 9 through Day 60, Day 270, and beyond—builds on the yearlong customer experience.
The mobile-optimized emails—designed, written, coded, and tested by Scott Design—are responsive, so they are easy to read on any device, and were set up to support email personalization and translation into multiple languages.
Scott Design coordinated with Adobe marketing representatives and its technical team to ensure a smooth process from planning and design through testing and implementation. And once translated copy was provided, Scott Design produced emails for six different languages.