eBay Global Shipping Program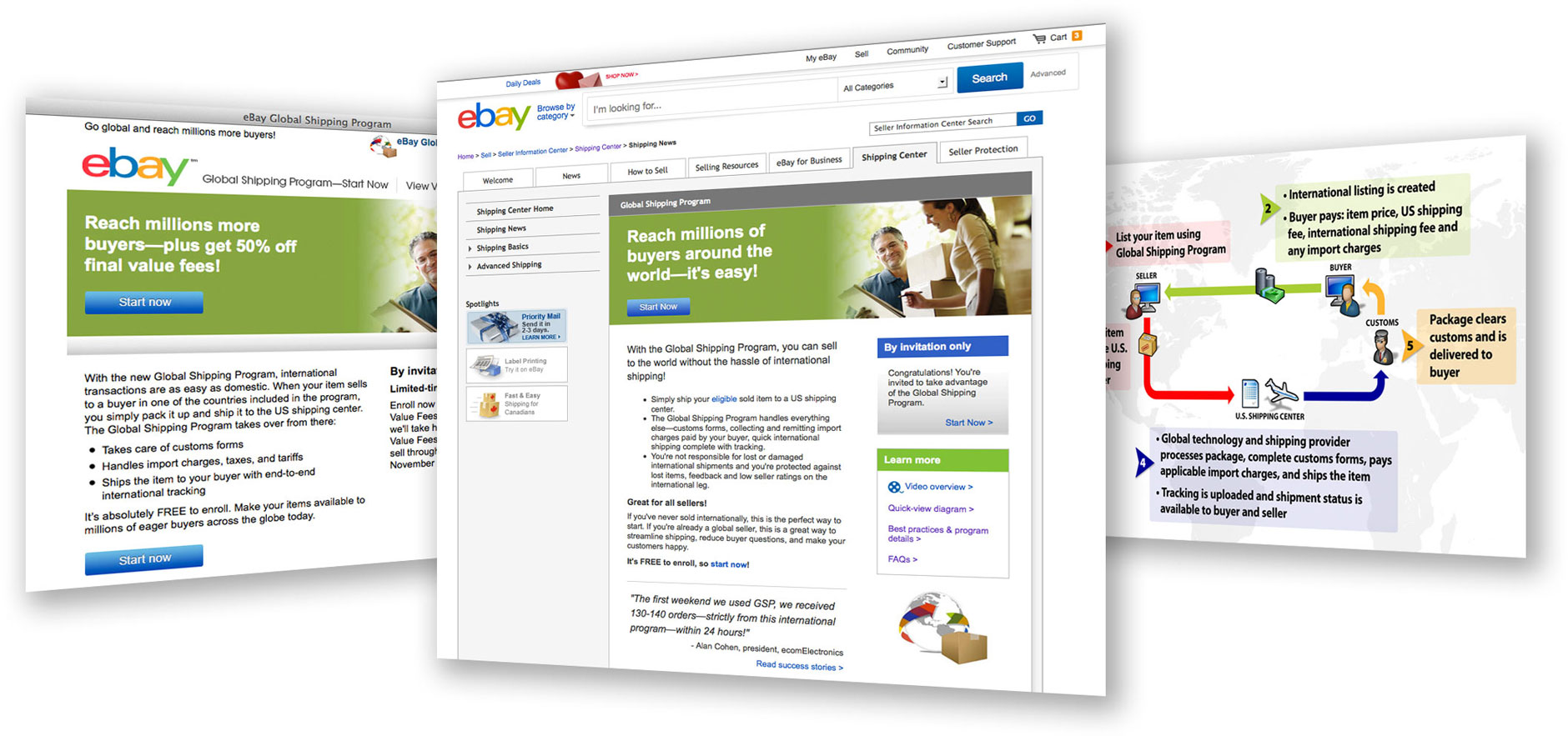 Our client's story:
For the beta release of the eBay Global Shipping Program, eBay sought a campaign tailored to its high-profile international sellers. eBay wanted a clean and modern look for the emails, landing page, microsite, and infographics that introduce the new product.
Scott Design worked with HDI to design and develop multiple versions of an HTML email to invite a select group of eBay sellers to the microsite. The landing page and microsite feature clearly presented information and educational infographics that explain the program and help sellers learn about becoming part of the beta program.