Intuit product marketing materials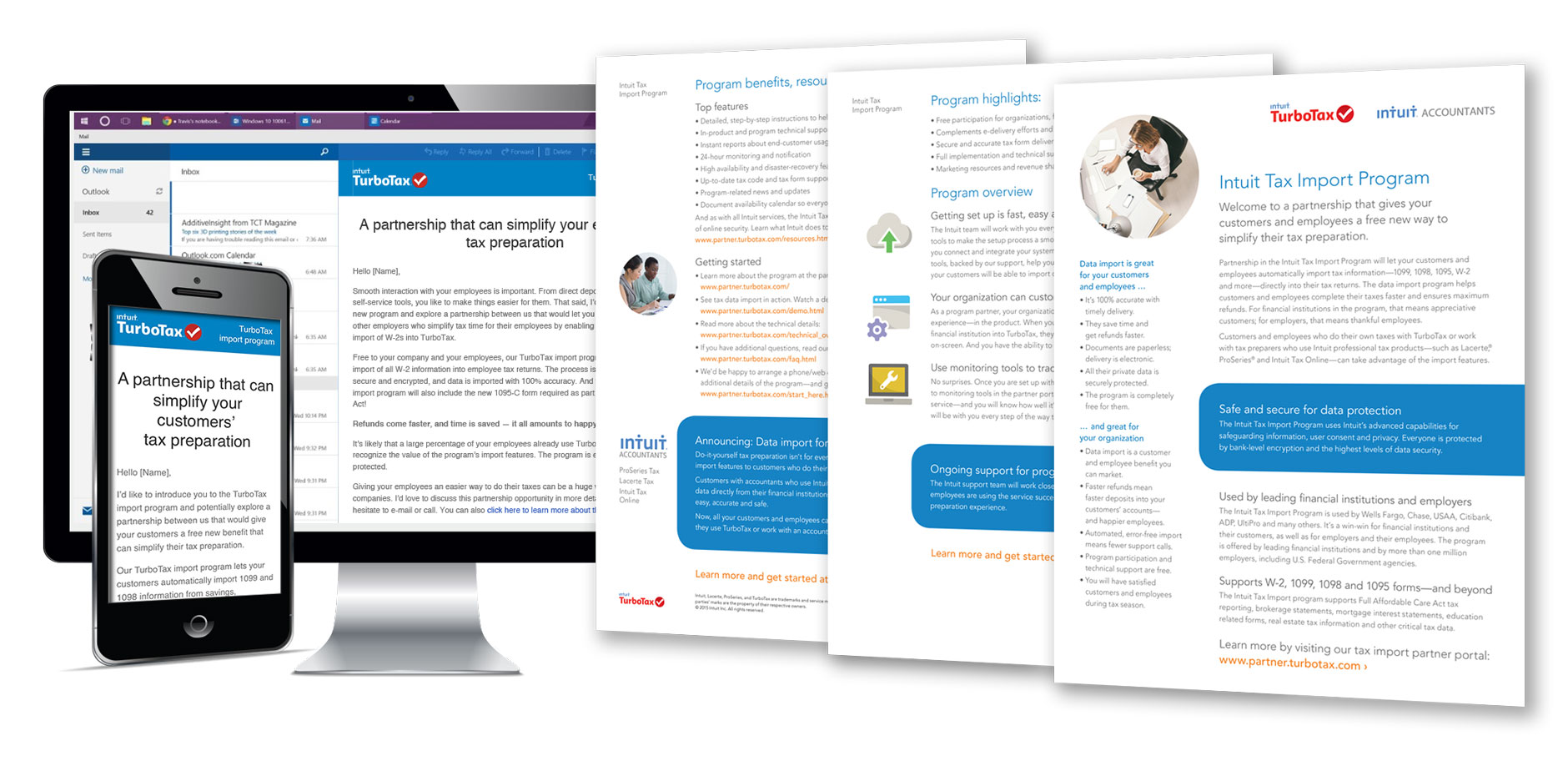 Our client's story:
Intuit wanted to get the word out about a new program that helps tax software users more easily fill out their tax forms. The company sought marketing materials that would help reps promote and explain the new Tax Import Program to two groups: large employers and financial institutions. Intuit wanted a quick-start guide to introduce the program, mobile-friendly emails that reps could send from Outlook, and marketing messaging to use in ongoing communications.
For the quick-start guide, the Scott Design team designed and wrote a single, eye-catching document that would work for both target audiences. Scott Design created a cohesive overview of the program while highlighting key facts and features. The end-result is an on-brand, three-page document that helps Intuit reps promote the program to both groups in a compelling, informative way.
Creating a mobile-optimized email that reps could send from their desktop computers posed challenges, as Outlook strips out code needed for responsive emails. Scott Design's technical experts addressed that challenge by creating "liquid layout" Outlook file templates with larger type so the emails would look great in a mobile view, as well as on desktop computers. Scott Design worked with Intuit team leaders to write messaging that would hit home for both employers and financial institutions.