"The Startup Game" Book Website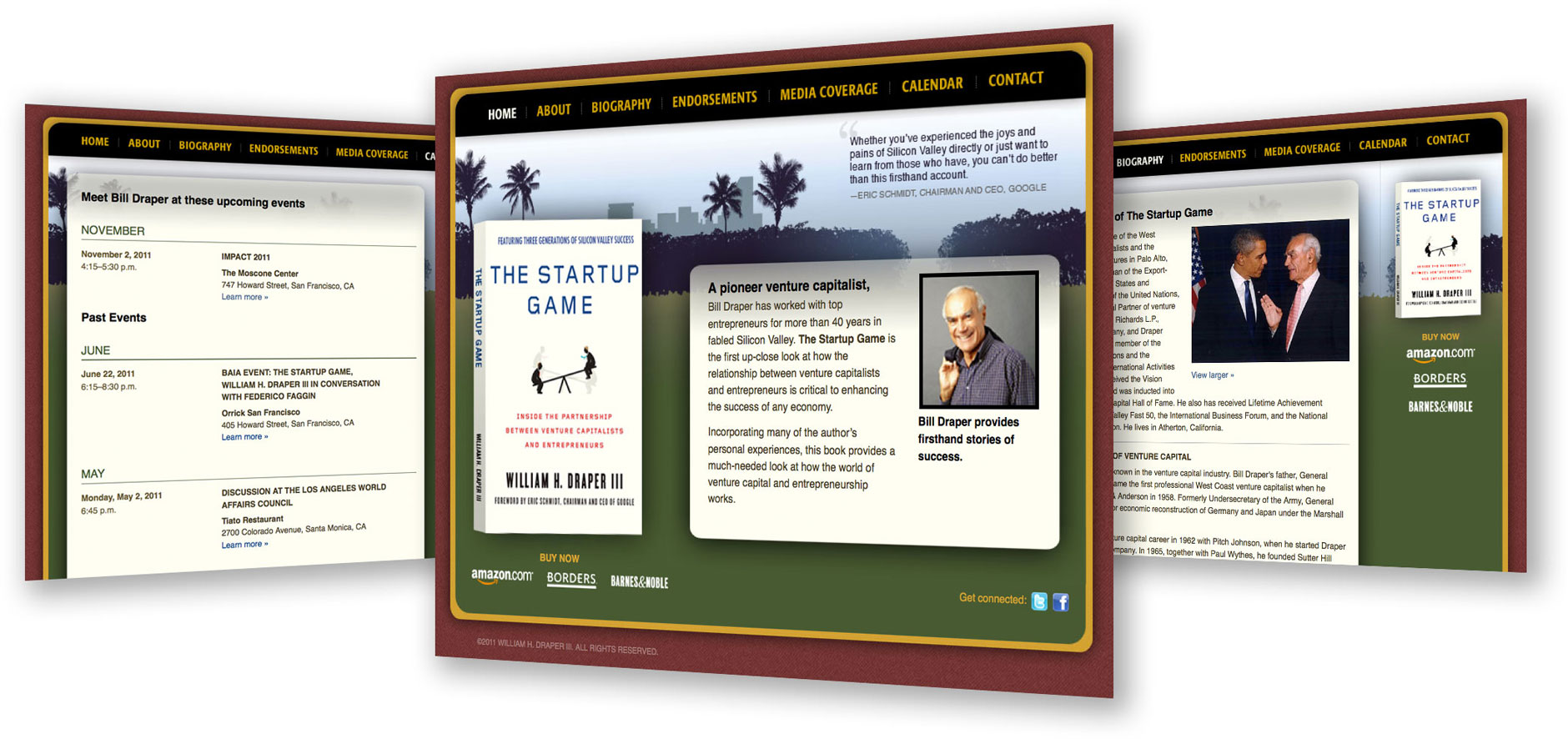 Our client's story:
Bill Draper, a Silicon Valley venture capital pioneer, sought a website that would promote his new book, The Startup Game (Inside the Partnership Between Venture Capitalists and Entrepreneurs). Draper wanted the site to have a look and feel that would reflect a California/Silicon Valley business attitude and lifestyle. He wanted to give site visitors background information, endorsements, and event announcements in an organized, user-friendly manner.
Working closely with Draper and representatives of his firm, Draper Richards L.P., the Scott Design team created a look and feel for the new website that differentiates Draper from the often staid image of a traditional venture capitalist. Warm, "California cool" background imagery is complemented by personal, engaging photos throughout the site. Though the site contains a lot of information, Scott Design made it user-friendly, functional, and easy-to-navigate. The end-result is a website that tells an intriguing story and motivates visitors to purchase the book.
It was a pleasure to work with Scott Design on our website. The team members were both creative and professional, and they successfully adhered to strict deadlines and had almost instantaneous turnaround time on all requests.
Bill Draper, Author of "The Startup Game"