What's your favorite color?
Scott Design received a Communicator Silver Award of Distinction for an infographic presenting the results of an online survey Scott Design conducted about color preferences. The infographic won the award in the Content Marketing category for its accurate and clear display of data to provide quick, meaningful analysis of information.
When the Scott Design team couldn't find recent data on favorite colors, it designed a 1-minute survey to collect data on which colors people prefer and dislike most, and whether those preferences change with age. The survey has received more than 1,500 responses to date, and the responses continue to come in. Scott Design created the color preferences infographic to convey the results of the survey visually. If you haven't yet, please take a minute to add your preferences to the study.
Winner: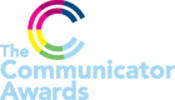 Communicator Silver Award of Distinction — Content Marketing: Infographic