Step right up! Test your email knowledge and see how high you can go! Defend your pride and honor and ring the winning bell!
Think you know all the best practices around email marketing? Know more than the rest of your team about what makes a good email message? Test your knowledge with these 10 questions about current email stats and see if you can ring the bell with a perfect score. And, we've made it easy for you to eventually earn a perfect score. If you answer a question wrong, keep choosing until you get it right.
Best Practices
1. Which is the best time to send emails?1

2. What length of subject line generates the highest open rate?1

3. How many more opens do personalized subject lines generate?1

Mobile Emails
4. What percent of emails are opened on mobile?2

5. What percent of users rely exclusively on their mobile devices for email and web use?3

6. What percent of mobile users delete emails that aren't mobile friendly?4

7. What percent of B2C brands use mobile-friendly email design?2

ROI
8. What percent of customers prefer getting marketing messages via email instead of direct mail or social media?5

9. How much more effective is email at generating customers than Facebook and Twitter combined?6

10. For every $1 spent on email, what is the return?7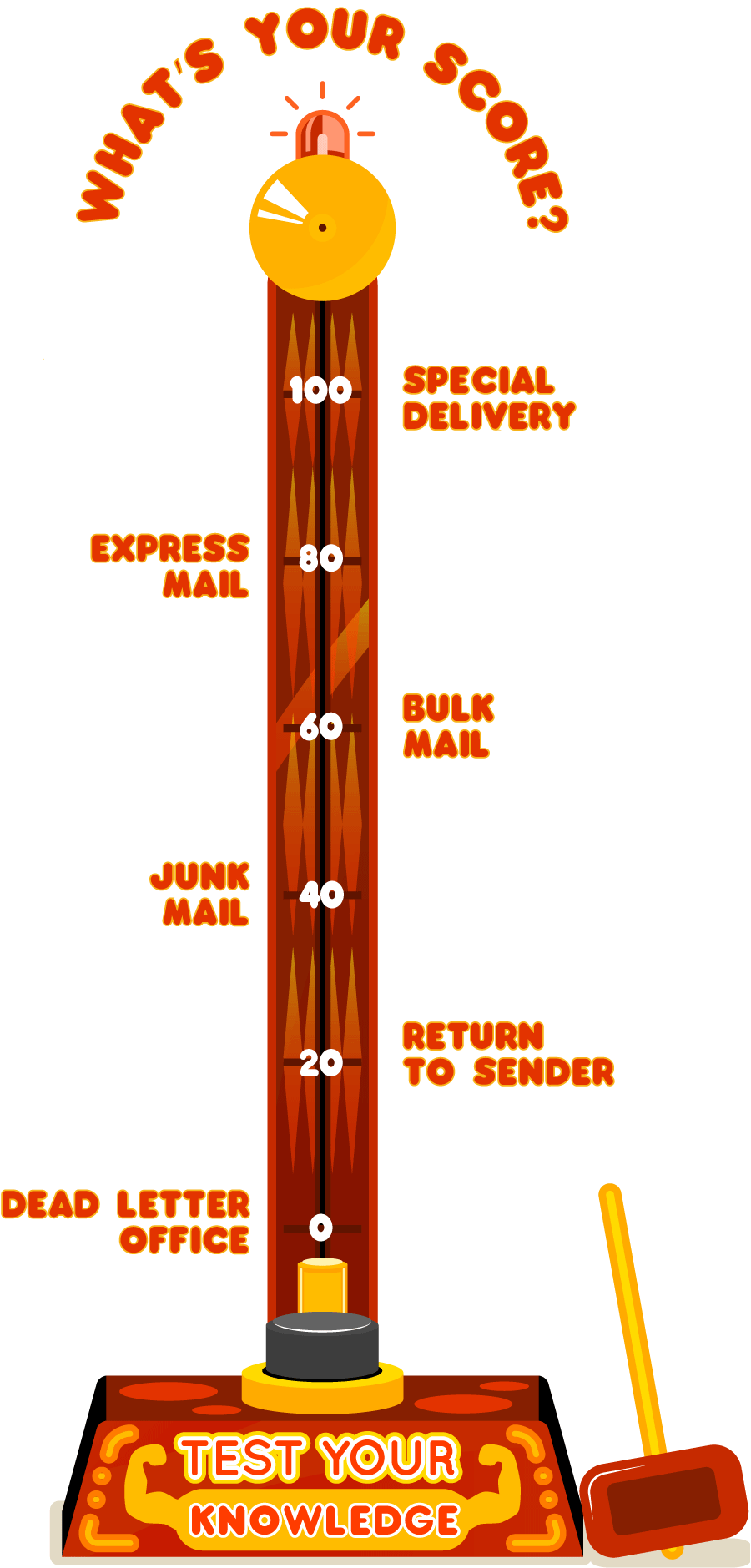 Bottom line
This quiz features just a few important stats about email marketing. Whether you're an email newbie or an email marketing expert, there's always room to learn more. Take a look at the following resources to learn more about the current state of email marketing. Do you have any other interesting email stats to share?
Sources: