What do you get when you put together smart, creative people with a range of backgrounds? A team of experts ready to help clients with any marketing challenge.
Technology companies, small businesses, and nonprofits rely on Scott Design's creativity, expertise, and professionalism to enhance their marketing. Benefit from our 20+ years of experience: Our designers, developers, and copywriters provide valuable advice and solutions to improve the way you communicate with your target audiences.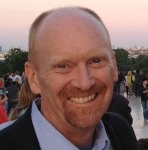 Matt Scott, President, is an expert at taking difficult concepts, breaking them down, and explaining them in a way that anyone can understand. He manages complex design, messaging, and development projects for industry-leading technology clients, nonprofits, and small businesses. Matt has built a reputation over the past 20 years for outstanding customer service and efficient delivery of award-winning work. He uses a common-sense marketing approach to help clients improve their online communications, using responsive web and email design, clear and powerful writing, search engine optimization, and best practices. Matt serves as an Advisory Board Member at UC Santa Cruz Camp Kesem and is on the Strategic Marketing Advisory Committee at York School. Matt has degrees in International Relations and Education from Stanford University. View Matt's LinkedIn Profile.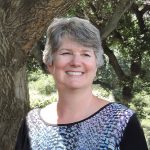 Kirsti Scott, Creative Director and founder, leads the award-winning design team at Scott Design, ensuring high-quality work on web, interactive, and integrated marketing campaigns. She began her career as a software engineer, was an art director at a Silicon Valley agency, and founded Scott Design in 1993. Since then she has led the design team, creating award-winning web, interactive, and integrated marketing campaigns for industry leaders in technology, small- and mid-sized companies, and nonprofit organizations. Kirsti is past president of the Santa Cruz Chamber of Commerce, was a co-founder of 100 Women Who Care Santa Cruz and TEDxSantaCruz, is an advisor to Digital NEST, and is a trustee of York School in Monterey. Kirsti has degrees in Economics from Stanford University and Graphic Design from Rhode Island School of Design. View Kirsti's LinkedIn Profile.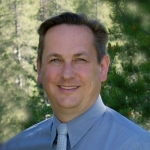 Michael Daily, Scott Design's Technology Lead, has deep experience in all aspects of web design and development, including the creation of user-friendly web apps and websites. Scott Design's clients benefit from Michael's in-depth knowledge of online technologies and programming languages, combined with a special focus on usability, mobile optimization through responsive design, and information architecture that supports search engine optimization. Formerly, he served as technical lead on major interactive accounts such as Apple Computer and the Tonight Show while at CKS Group, and he developed technology strategies for clients such as American Express, Sharp Electronics, Toyota USA, and Walt Disney Online while at Eagle River Interactive. Michael programmed large-scale online projects, including interface design, online transaction processing, and database programming, for large corporations and startups. View Michael's LinkedIn Profile.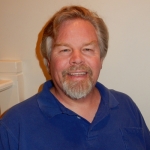 Bill Merikallio, Art Director and resident web standards expert, makes sure our digital communications are as functional as they are visually compelling. Bill started his career as a fine furniture maker, creating pieces that combined his artistic aesthetic with the incredible patience necessary for fine craftsmanship. Bill brings this same attention to detail to the websites, emails, and apps he designs and codes to ensure that they are not only beautiful, but also thoroughly tested and optimized for functionality. Bill has extensive experience creating WordPress websites, in-depth knowledge of CSS, SEO expertise, and experience in user-centered design for websites and emails. Bill attended Johns Hopkins University and the Sorbonne, completing his college degree in Europe. He returned to the United States and studied furniture design at the College of the Redwoods. View Bill's LinkedIn Profile.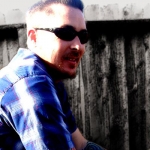 Trevor Daily, is a web developer with in-depth knowledge of web and interactive technologies, programming languages, WordPress website development, content management systems, and online design best practices. He ensures that Scott Design-created websites, emails, landing pages, and web apps work well and look great on web browsers, email apps, and mobile devices, including tablets and smart phones. Before joining Scott Design, he worked more than nine years in web-based development, specializing in browser compatibility, JavaScript, and the programming of LAMP-based applications (Linux, Apache, MySQL, and PHP). Trevor's experience includes implementation of a CRM web-based registration process for Maxtor and development of foreign jump-sites designed to work with existing backend systems for AltaVista. View Trevor's LinkedIn Profile.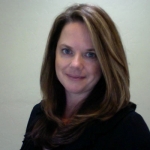 Rhonda van Dyk is the Production Manager for Scott Design and is involved in every web and print project at Scott Design from start to finish. Rhonda was an educator before joining Scott Design. Her experience running county-wide math and science fairs, coordinating summer programs — not to mention keeping track of a classroom of elementary students — more than prepared her for the complex projects she manages at Scott Design. Rhonda makes sure that the Scott Design team delivers solutions that go above and beyond expectations. She uses her experience, knowledge, and exceptional project management skills to ensure high-quality work without hassles. Rhonda is a graduate cum laude of California State University, Fresno, with a degree in Liberal Studies. View Rhonda's LinkedIn Profile.
"You all did such an awesome job and it was great to work with such a positive team. It made a difference that you went above and beyond to get the work done — without complaint and accommodated the incredibly tight deadlines."

Project Manager, Marketing Firm