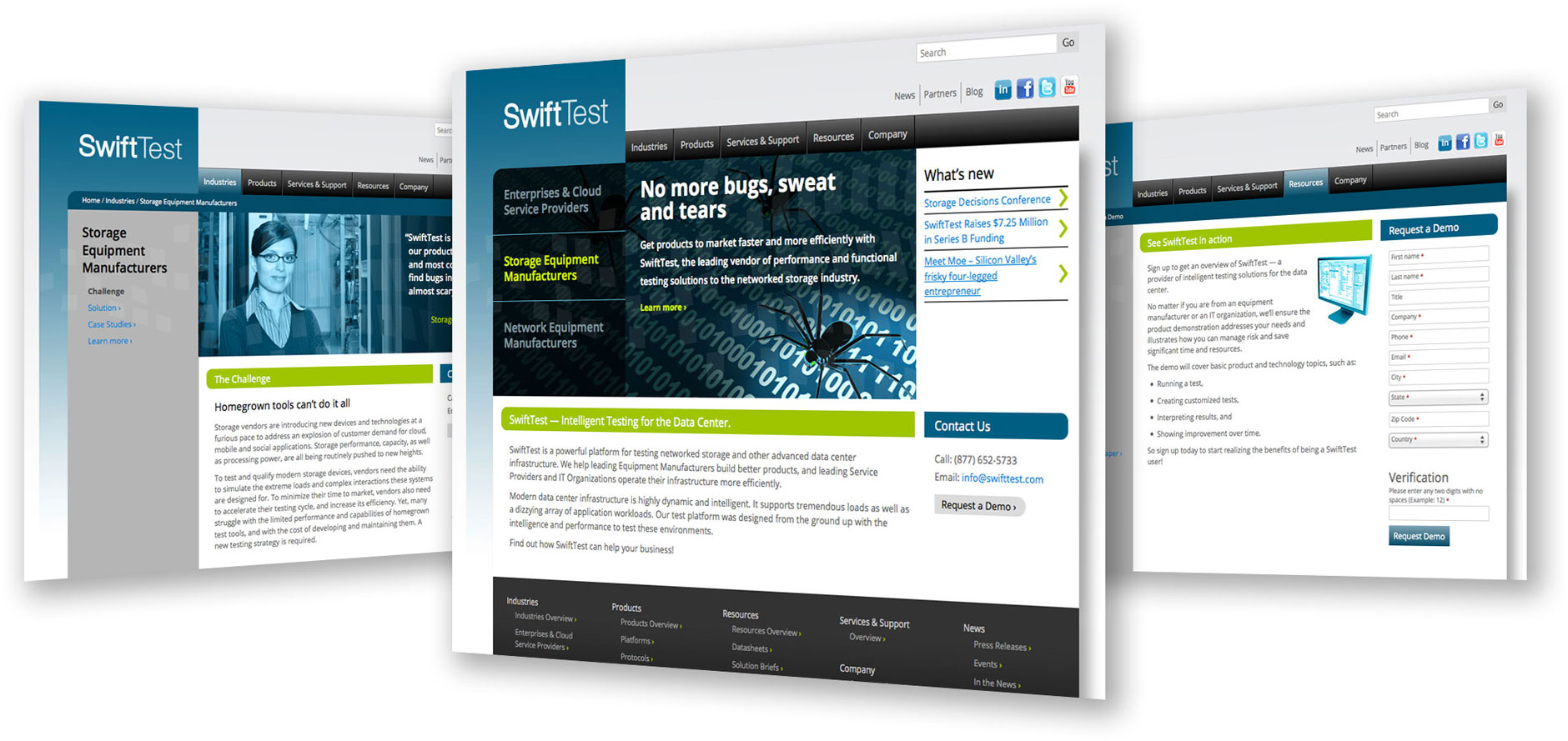 SwiftTest website
Scott Design has been awarded Best in Class in the Computer Software Website category of the Interactive Media Awards competition, received a Gold Hermes Creative Award, and was awarded a Bronze Horizon Interactive Award. The awards honored Scott Design's work on the SwiftTest website.
SwiftTest had sought a new, more professional look for its corporate website, a look that would improve brand awareness, boost search results, and drive visitors to sign up for assets. In addition, SwiftTest wanted to keep maintenance in-house, so it wanted the website to use WordPress as a content-management system. Scott Design developed the new SwiftTest website by creating a custom WordPress design and producing the site. The new site is stylish and modern, with a distinctive yet professional look, but it is also easy to navigate. And since it's created with WordPress as the content-management system, SwiftTest team members can make updates to the site themselves.
Winner: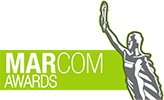 Best in Class Interactive Media Award — Computer Software Website
Gold Marcom Award — B2B Website
Gold Hermes Award — Business to Business / Website
Bronze Horizon Interactive Award — Business to Business / Corporate Website
About the awards:
The Interactive Media Awards recognize the highest standards of excellence in website design and development and honor individuals and organizations for their outstanding achievement.
The MarCom Awards international competition recognizes outstanding creative achievement by marketing and communications professionals. The MarCom Awards creative competition is judged by marketing, communications, advertising, public relations, media production, and freelance professionals.
Hermes Creative Awards recognize companies and individuals whose talent exceeds a high standard of excellence and whose work serves as a benchmark for the industry.
The Horizon Interactive Awards highlight the "best of the best" in interactive media production around the world. The competition draws thousands of entries each year.