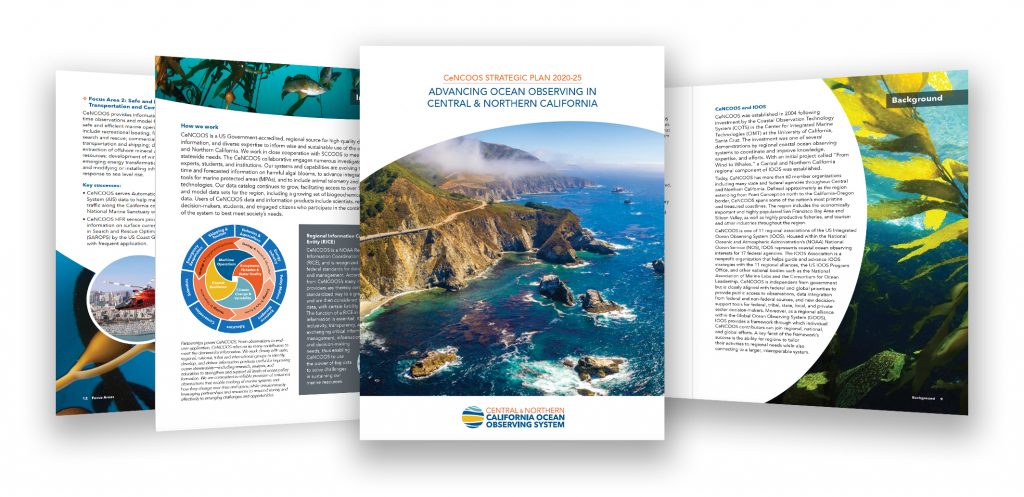 Our client's story
As a U.S. Government accredited resource, Central & Northern California Ocean Observing System (CeNCOOS) provides high-quality data, integrated information, and diverse expertise to inform wise and sustainable use of the ocean off Central and Northern California. The CeNCOOS collaborative engages numerous investigators and technical experts, students, and institutions.

Every five years, CeNCOOS produces a strategic plan that outlines their objectives. The document needs to be successful in educating multiple audiences, ranging from board members and employees to members, partners, and scientists around the world.

The Scott Design team designed and produced a 36-page document that visually showcases the beauty of the region, supports the organization' brand, and most importantly, and presents the strategies and objectives in an interesting, organized manner. CeNCOOS provided Scott Design with its vast collection of photos, which Scott Design searched, selected, optimized, and placed into the brand-new layout. Scott Design also created original illustrations and diagrams to support the strategic plan's content.