Animated web banners for Autodesk Education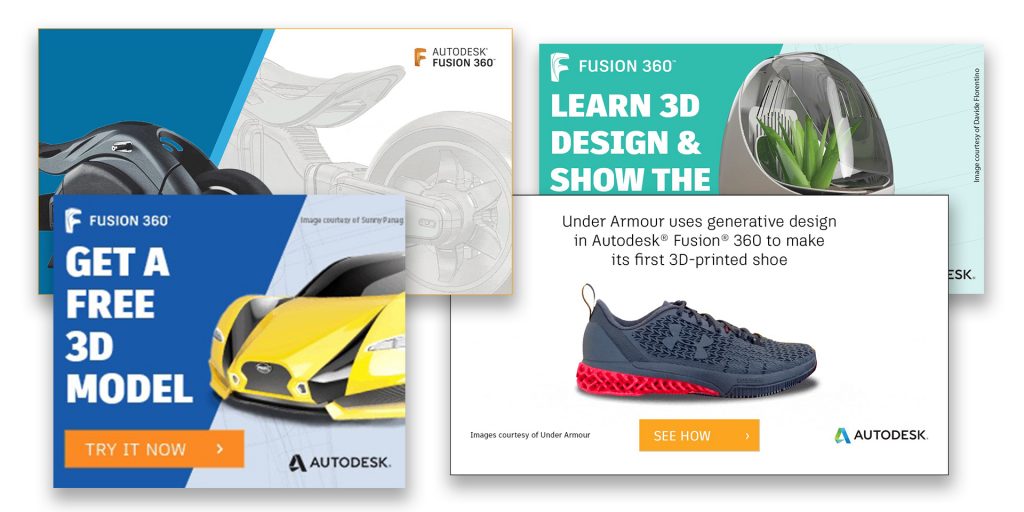 Our client's story
In an ongoing effort to generate awareness and adoption of Fusion 360 software—which post-secondary students can download and use for free—Autodesk needed a set of online banners that show higher education students and faculty what can be designed using the software. The banners needed to follow the look of established marketing campaigns and adhere to all Autodesk branding and creating guidelines.

Leveraging images created by actual students, Scott Designed created several sets of online banners—as animated GIFs and in HTML 5. During the design process, Scott Design presented animation options. And once the speed, style, image crop, and other design elements were approved, Scott Design produced, optimized, tested, and delivered the different versions at all the standard online banner sizes.

On an ongoing basis, Scott Design creates static and animated banners for Autodesk Education to encourage software downloads, promote webinars, create awareness about virtual guest lectures, and more.