Email and landing page to promote Adobe survey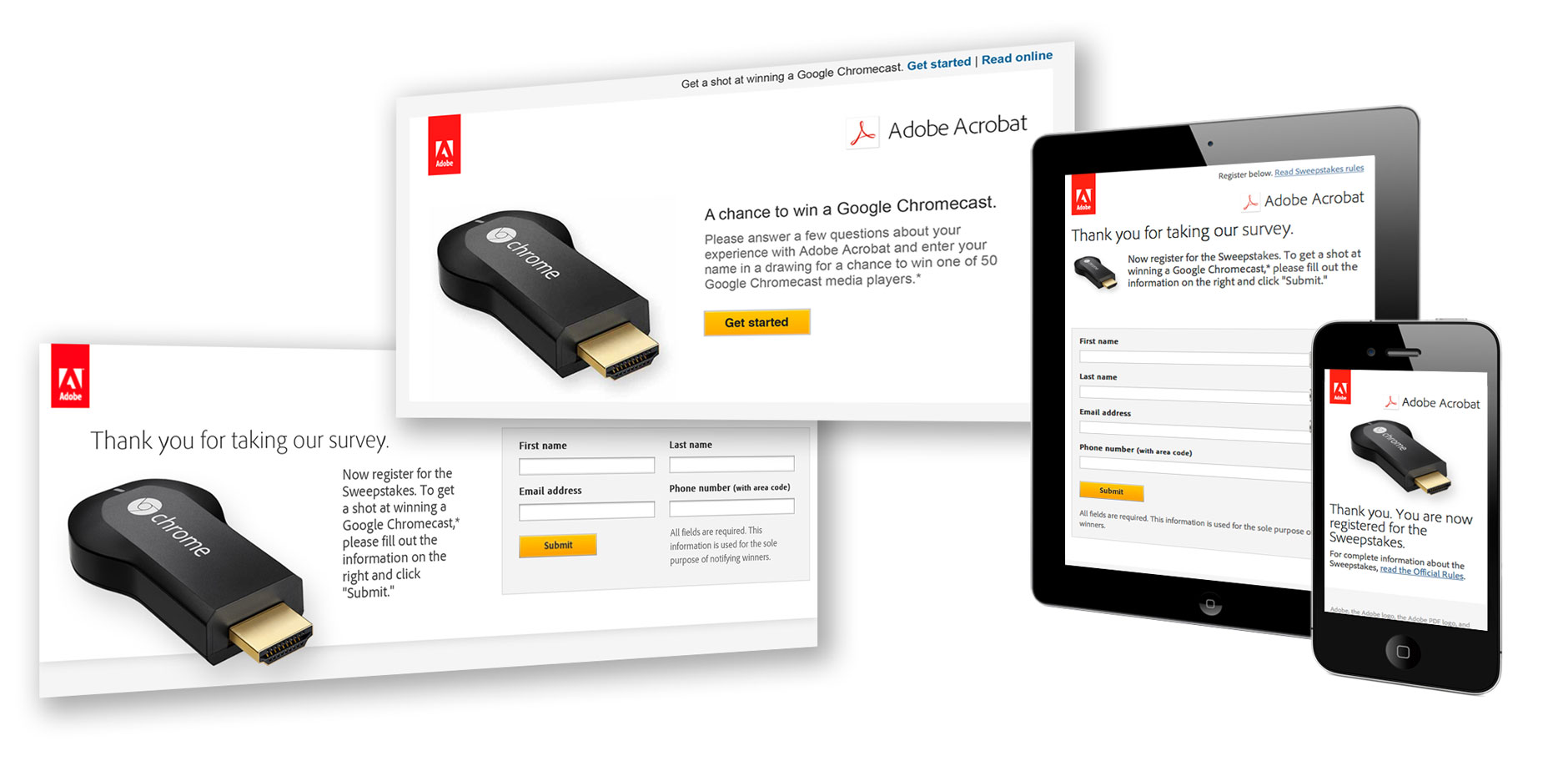 Our client's story:
Adobe sought feedback about its Acrobat.com online services through an online customer survey. To help drive traffic to the survey, Scott Design developed responsive emails and landing pages.
Scott Design and Adobe agreed that a prize giveaway would ensure a better response rate, so Adobe offered Google Chromecast media players for 50 lucky participants. To encourage respondents to visit and complete the survey, Scott Design wrote, designed and coded an enticing responsive email that prominently displayed the prize and a "Get started" button.
Upon clicking the button, the respondent arrived at the Adobe survey page and once respondents completed the survey, they landed on a thank you page created by Scott Design, where they could register for a shot at winning a Google Chromecast. Registrations were stored in a database created by Scott Design.
The email and landing pages were creating using responsive design so they look great on desktop, tablet, and mobile devices. The mobile-friendly forms, images, and content were optimized for each platform to help maximize participation.
When the survey was completed, Scott Design selected random winners from the database, purchased the Google Chromecasts, and sent them to the winners. Scott Design was involved in the entire process, from inception to implementation to the actual mailing of prizes.