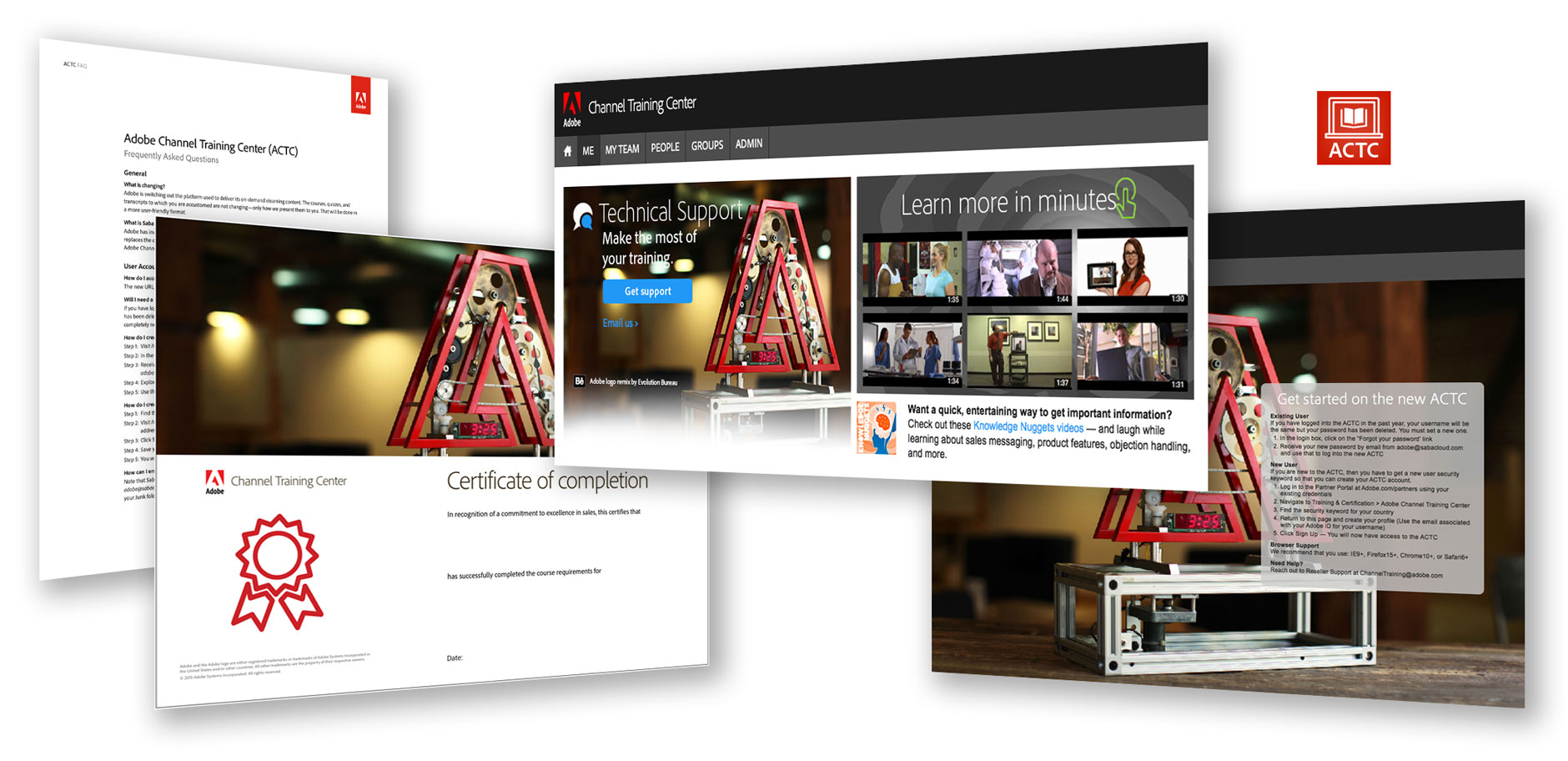 Our client's story:
Adobe, which supports its channel with an online learning management system (LMS), recently switched to a new third-party platform. In order to design, develop, and implement Adobe branding throughout the web pages and other supporting material, Adobe turned to Scott Design. The challenge was to leverage Adobe assets to implement a solution that adheres to branding and creative guidelines, while working within the new system's constraints.
Scott Design's priorities were to customize the LMS system to be on-brand and also easy-to-use. Our designers created two versions of a splash page for getting people started with ACTC, along with a customized login page. And our team created a new Adobe Channel Training Center (ACTC) icon for use in program materials
Additionally, we created an email header, a customizable certificate that will be awarded to people who complete channel training, and an FAQ about the Channel Training Center. The end-result of the project is a truly custom LMS that has fonts, imagery, color style, and editorial content that clearly says Adobe while delivering a user-friendly experience within the third-party application.