Adobe Product Selector for Amazon.com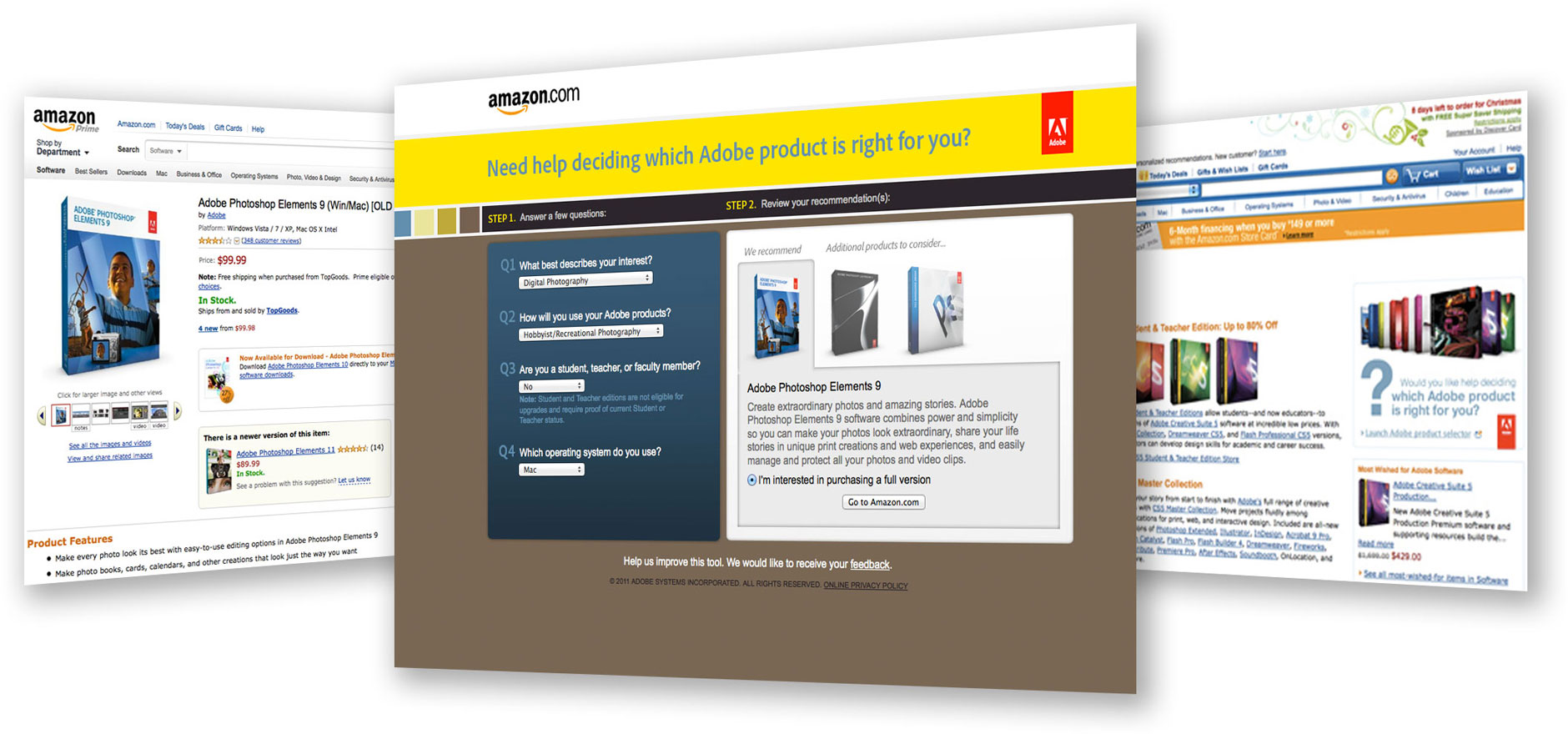 Our clients' story:
Creative software leader Adobe Systems and online retail giant Amazon.com sought a way to help customers quickly determine the Adobe products that best suit their interests and needs. With myriad user options and a rapidly expanding multitude of products on the Adobe store on Amazon.com, both companies wanted to create an interactive product selector advertisement that would be user-friendly, intuitive, and speedy.
Scott Design created the Adobe Product Selector, an interactive online tool that removes the guesswork for customers. The Scott Design team designed an appealing, functional interface and wrote simple questions that customers answer by choosing from pull-down options. Scott Design developed a back-end database that—depending on a customer's answers to the four questions—prompts a display and description of a recommended product, as well as a couple additional products to consider. Clicking on the link under a recommended product brings the user right to the Amazon.com purchasing page.
Design Awards:
Gold Davey Award — Landing Page
Outstanding Achievement Interactive Media Award — Computer Software
Silver Horizon Interactive Award — Online Advertising
Silver W3 Award — Innovative/Experimental Media
Summit Emerging Media Leader Award — Online Advertising