Adobe program marketing and sales tools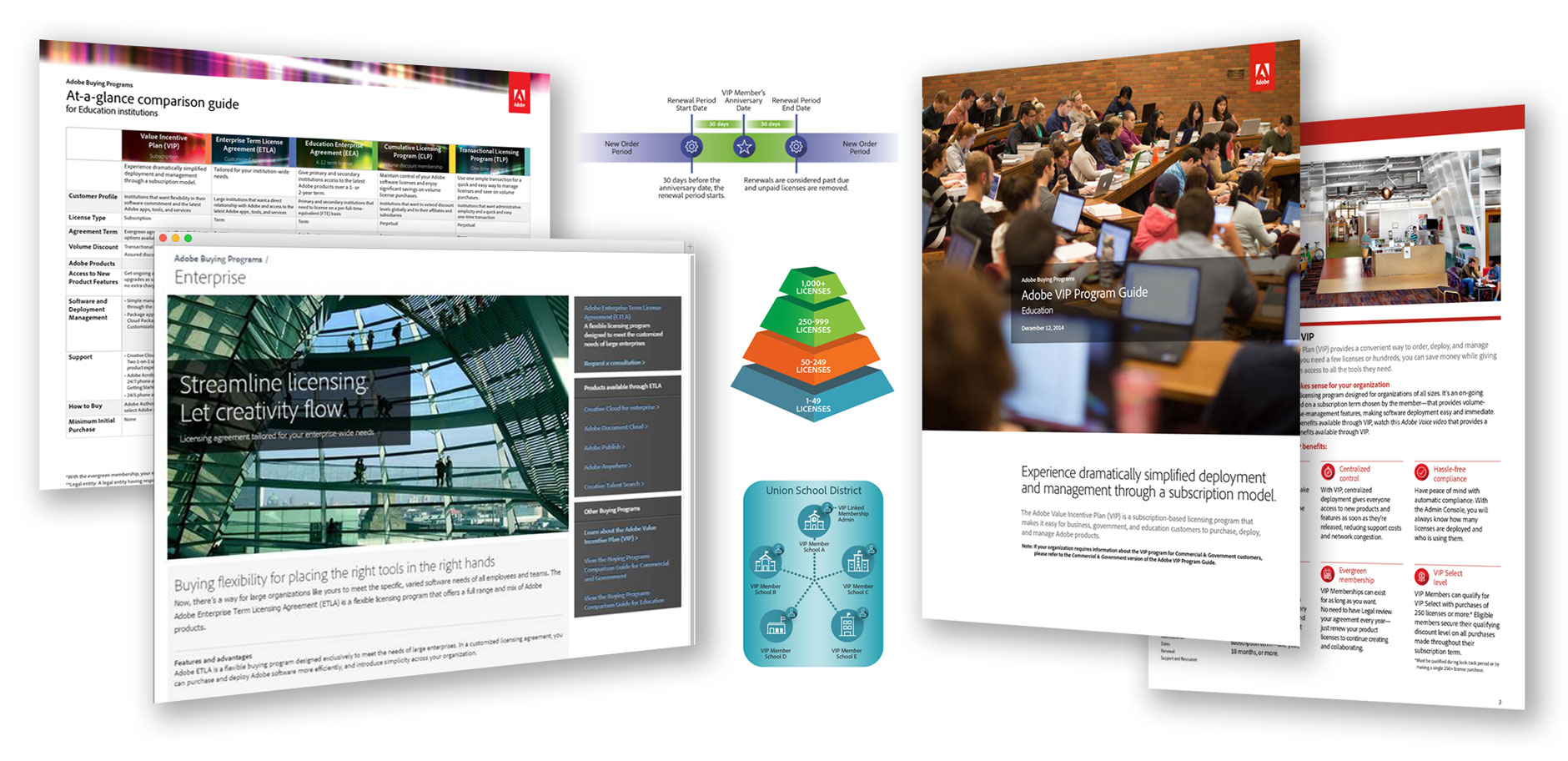 Our client's story:
Adobe sought comprehensive, easy-to-use guides that introduce and explain purchasing programs to Adobe customers and resellers, as well as additional targeted sales tools to enable resellers to sell to commercial, government, and education customers. Adobe also sought shorter versions — which resellers could use as reference sheets during sales calls or visits — and a purchasing overview that resellers could leave with prospective customers.
Leveraging content direction and Adobe guidelines, the Scott Design creative team designed, copyedited, and produced multipage guides. Scott Design made the guides color-coded and easy to navigate — facilitated by an interactive table of contents so reps can easily click to the information they need — with details and procedures of Adobe licensing programs presented in a logical, organized fashion. The guides include charts and infographics to simplify the information. As offerings change, Scott Design makes content and design revisions.
Our creative team also designed and wrote one- and two-page buying guides for resellers and their customers. The reseller "cheat sheets" provide quick reference points and answers to questions the resellers are likely to hear on sales calls. The customer overviews present quick, general highlights that enhance interest and bolster the sales effort. The guides provide the well-organized sales tools Adobe resellers need to successfully communicate with customers and close deals.