Effective email continues to help businesses successfully reach customers, but it's important to conduct a thorough review and remain critical of what you have created right up until the moment you send an email out. There's nothing worse than spotting something wrong with your email after you've already blasted it out to everyone on your list. Before you send out your next email, there are some essential tasks to do as a final review.
Following are the key items on the checklist we use at Scott Design to prepare a marketing email.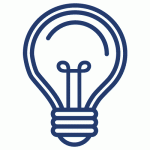 1. Critically re-examine your subject line.
Give your subject line a final read with a fresh eye. Pretend like you have no idea what the email is about. Make sure the subject line is short and to the point. Will it pique the reader's interest and curiosity? Does it set expectations for what is inside? And most importantly: Does the subject line provide a strong reason to open and read the email?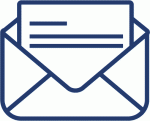 2. Create preview text.
As a default, most email apps will automatically place in the first characters or lines of copy from the body of the email in the preview pane if you don't create preview text. Instead, work on crafting a shortened version of your subject line that will catch someone's eye if they don't ever open your email. Think of the preview text as a shortened version of the key message(s) of your email.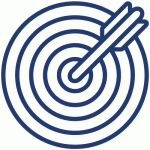 3. Conduct final segmentation of your list.
Every word of your email should be written with a particular audience in mind, and the offer and imagery should follow suit. Check your proposed list, and remove any subgroups that will have little or no interest in the content. If you still want to send an email to the entire list, consider creating two versions of your email, each targeted to a specific segment of your full list.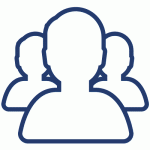 4. Ensure that there's enough content to engage your audience.
In a valid attempt to remove excess language, don't edit your email down until it gets too "short and sweet." People don't mind reading a bit more copy if it helps them understand how your product or service addresses their needs. Do you deliver on the expectations set by the subject line? If so, those who open your email should be happy to read more about the subject.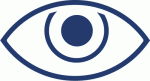 5. Look at your email with images blocked.
Cool images are great in emails, but not everyone sees them. The default setting in some email clients is to block all images and allow only text to appear. But, all is not lost if someone turns off images in emails. Each image can have "alt text" that appears if the image is unavailable. Use alt text for all images, describing the image or the message it was intended to convey. Keep your alt text short: It must fit on one line in the space occupied by the image. You can even apply some basic styling to the alt text such as its font family, color, and size to help make sure it shows up.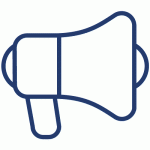 6. Make the call to action clear.
Check that the copy is written to get someone to take action. Don't let someone get to the end of the email and not have some way to continue to engage, respond, or read more. Confirm that your heads and images reinforce your message and lead the reader to click. And, make sure there are large clickable CTA buttons, especially for mobile users.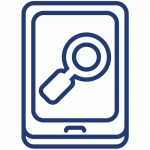 7. Check your email in key email apps, browsers, and devices.
Create a set of email addresses that allows you to QA your email in a wide variety of email clients on different devices. Each email program — especially Outlook — has its own idiosyncrasies that require careful HTML crafting in order to look the way you intend. Before you blast out your email, send the email to a test list that you can view on different platforms. Make sure the email is responsive, so it looks just as good on a smartphone as on a computer.
A well-written, on-target email optimized for users on all apps and devices will make all the difference in meeting your digital marketing objectives. Is there anything you would add to this list?