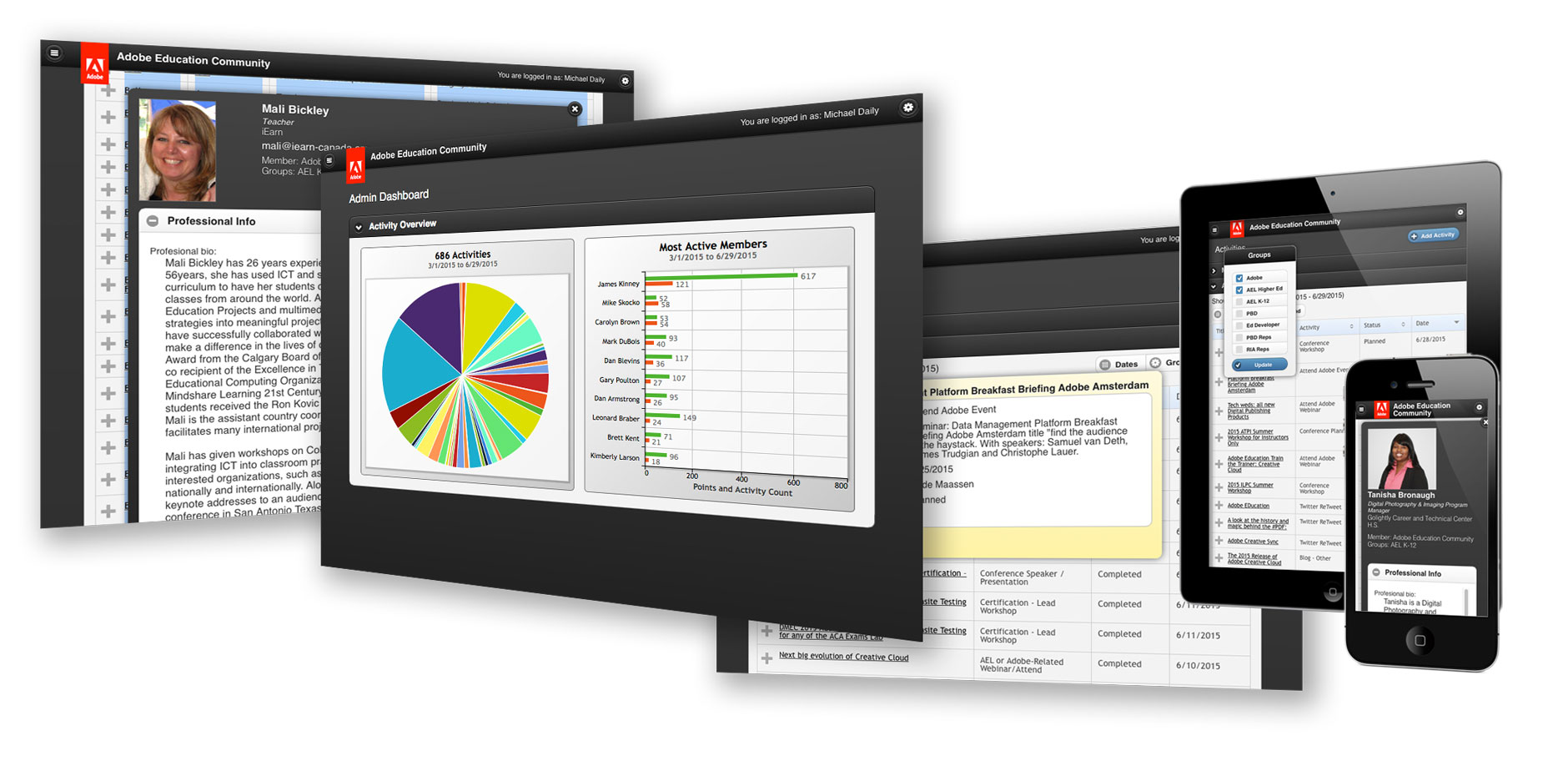 Our client's story:
Adobe wanted to update an interactive app for an online educator community so that users could work on mobile devices and traditional browsers. Through the desktop app, originally developed by Scott Design, educators had been sharing how they use Adobe products in their classes. The tool also was proving to be an ideal place for educators to discuss trends and collaborate on the development of teaching and learning innovations. In the few years the app had been available, however, myriad new platforms and devices had emerged — and Adobe wanted them in play.
Mindful of the many communication platforms now available, the development team transitioned the AIR-based application to a browser-based application that is designed to be responsive to iPhones, tablets, and traditional browsers. All the same tracking, reporting, and sharing functions from the AIR app were ported over. Adobe Education Community members now can use the interface to collaborate across devices and stay current on Adobe events and products.
Through this database-driven online application, educators can share how they're using Adobe products in their classes with other educators, as well as connect with other leaders in the online education community. The finished product is a mobile-friendly application that is elegantly designed, approachable, and highly lauded in the high-touch, education-partner community.