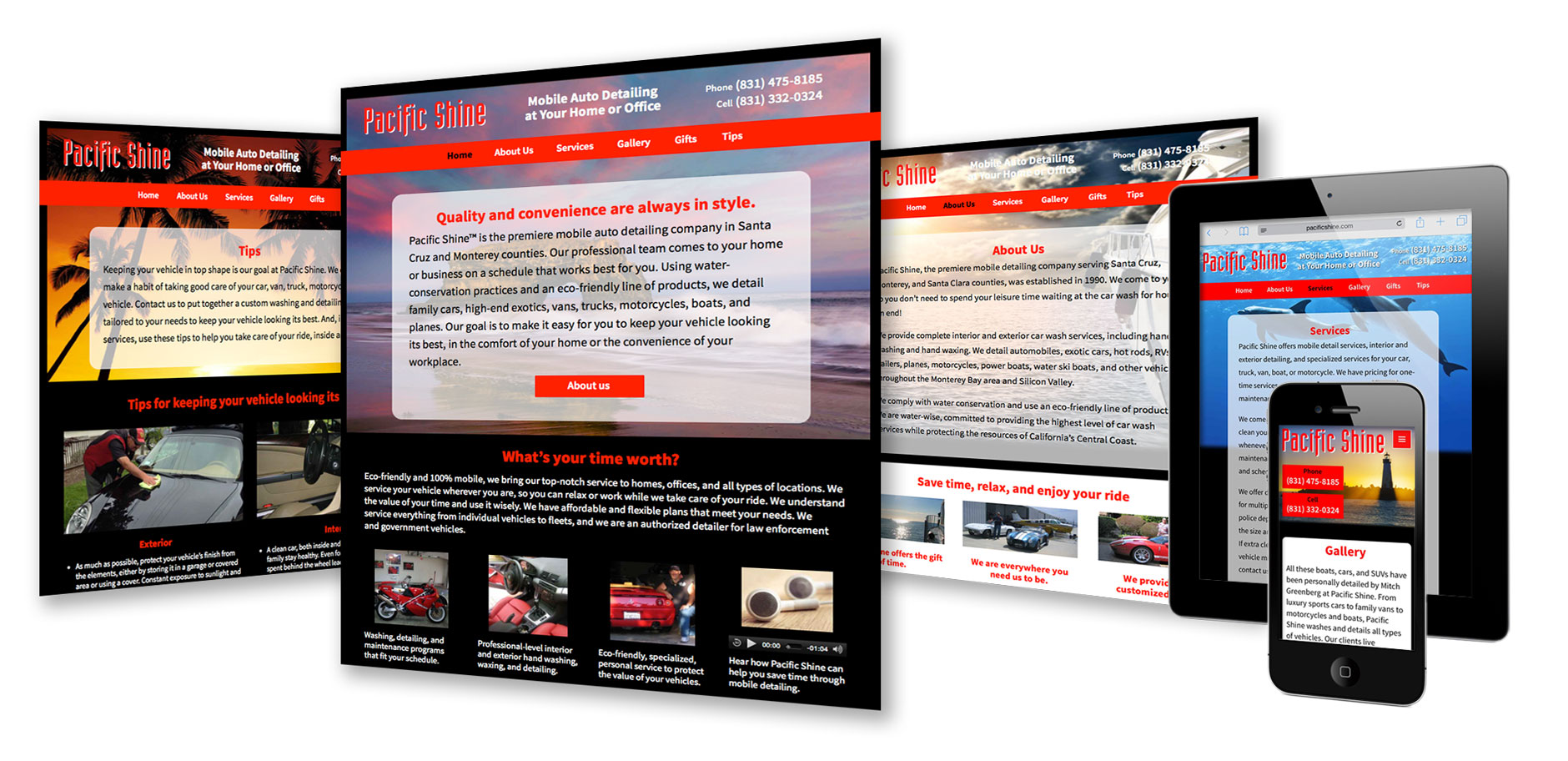 Our client's story:
Pacific Shine, a high-end mobile detailer, sought a more modern, mobile-optimized website. On the existing site, users on mobile devices had to zoom and pinch to see content, and much of the content relied on Flash, so mobile users couldn't see that content at all. The site content needed  a more streamlined organization as well as improved optimization for SEO.
Scott Design's first task was to take Pacific Shine's content and reorganize it into five distinct sections. Duplicate content was removed, copy was optimized for online searches, and new images were created that work on retina displays but still download quickly.
Scott Design created a custom WordPress site for Pacific Shine so that future updates would be much easier. The site uses responsive web design, so it looks great on all screen sizes, from desktops to smartphones. Pacific Shine earned Google's "mobile-friendly" search label, so it should get a boost in search rankings.
Quick contact forms for scheduling services or ordering products were added to facilitate communications. When the site is sized down to mobile size, it features large tappable phone numbers, since the Pacific Shine team is always on the road and phone is the best way to reach them.
The new modern site will help site visitors, from all devices and computers, find out about Pacific Shine services, learn about the company, and easily contact the team via phone, contact form, or email.
View the Pacific Shine website >