Adobe Web Tools Selector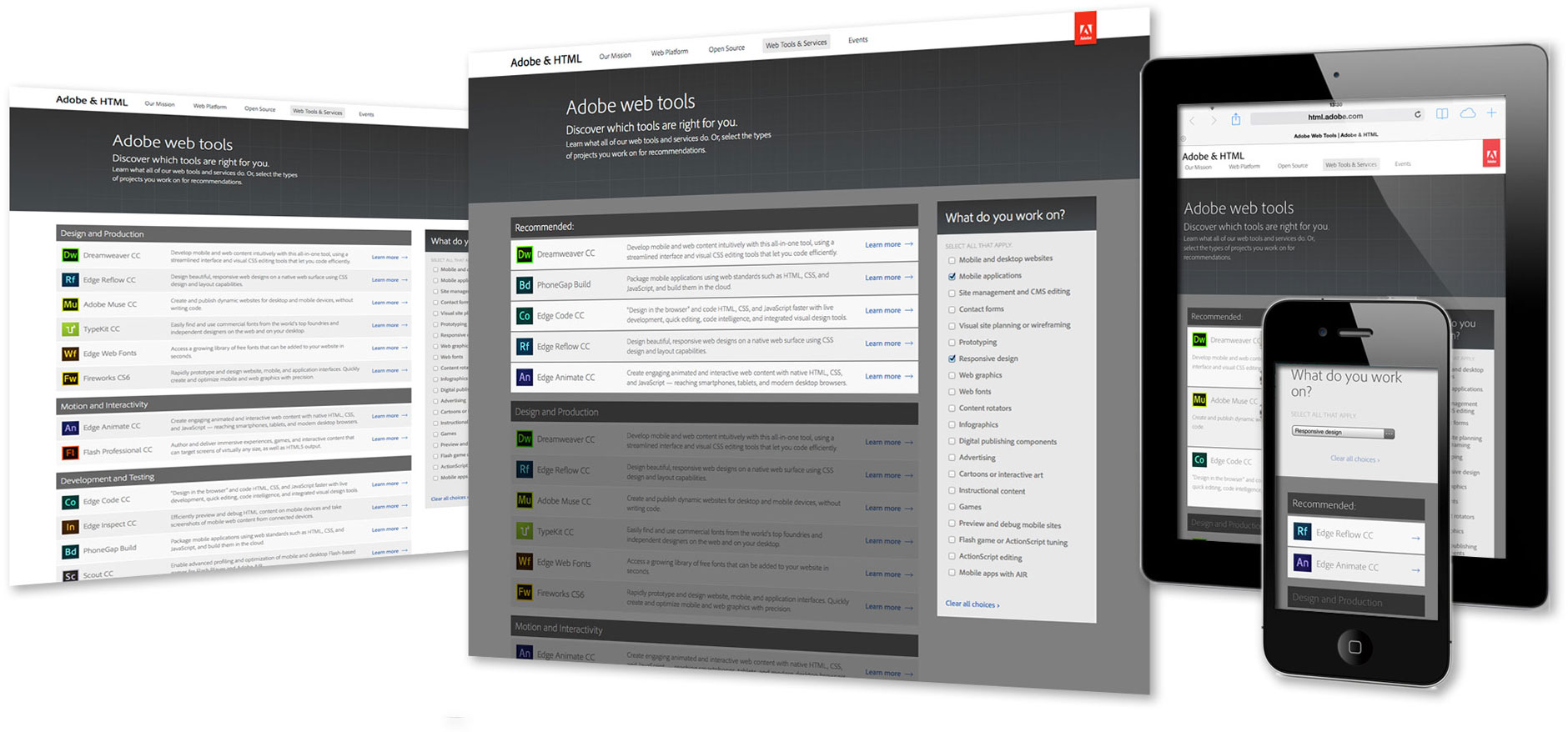 Our client's story:
With an extensive product line and a diverse marketing audience, Adobe sought an online, interactive solution that would quickly help potential customers determine the Adobe web tools that best suit their needs. Adobe wanted to help customers quickly and easily get instant recommendations on which tools they should consider using to get their work done.
Scott Design created an intuitive Adobe Web Tools Selector that makes it quick and easy for site visitors to input information about what they do and get a list of product recommendations. Before inputting the information, visitors see brief descriptions of all the Adobe web tools, but when they click information about their job (type of work, projects, tasks, etc.), the page instantly highlights the Adobe web tools that best suit their needs. Our developers used their coding expertise to make the Selector follow responsive web design, ensuring an optimal experience for all users on any device.
Winner: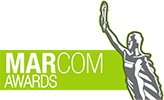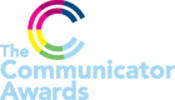 Platinum MarCom Award — Microsite
Communicator Gold Award of Excellence — Microsite
Interactive Media Outstanding Achievement Award — B2B
Summit International Creative Bronze Award — Microsite