Autodesk emails to higher education students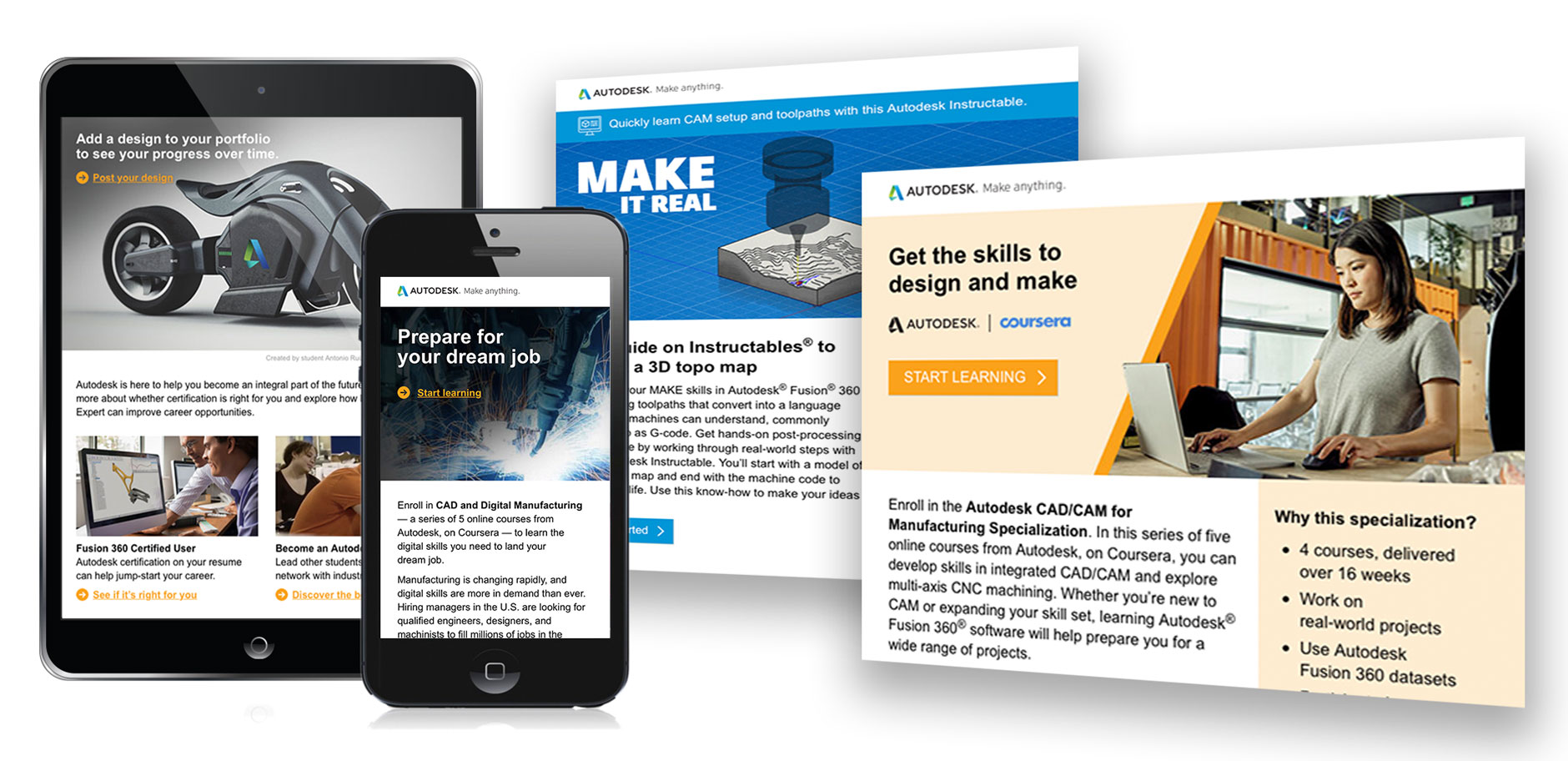 Our client's story
Autodesk provides its industry-leading CAD/CAM software, including Fusion 360, for free to post-secondary/higher education students. On an ongoing basis, Autodesk sends out email communications to students, encouraging them to register and download the software and enroll and take online courses to master the software. Autodesk's education email campaigns focus on helping students prepare for future careers in the growing digital manufacturing industry by working and learning with hands-on projects.
Autodesk needed clear, concise, and persuasive communications that move students to act. For each campaign, Scott Design presented ideas for the design of the emails — all adhering to Autodesk branding and email guidelines and geared to the target audience — and then wrote, coded, and tested the emails. For some of the campaigns, the design of the email allowed the insertion of different content sections for different audiences, which allowed for more effective targeting.
Scott Design also provided options for the subject line and pre-header text for each email, coming up with ideas to ensure a healthy open and view rate. Utilizing its email expertise, Scott Design checked the emails in all the key email apps and on all devices covering various viewing screen sizes, ensuring that the emails look great and function perfectly in all cases.