Our client's story:
eQuest, a B2B tech company that's a global leader in job posting distribution, wanted a fresh look and streamlined website organization to stand out in its industry. They wanted a website with a fluid and dynamic user experience that feels like an app, with a beautiful design and unique user interface. And, the site needed to maintain the app-like experience across devices from desktop computers to phones.
In addition, eQuest wanted to reorganize and streamline the content to the essential content that site visitors were using, based on years of site analytics and data. Since eQuest's marketing team was accustomed to updating site content themselves, it was important that the site be built in WordPress.
Following eQuest's vision for an easy-to-use, streamlined site, Scott Design created a compact yet content-rich site with a non-traditional navigation, which features clickable tiles that flip to reveal a brief description of each section. Each section is contained in a single page that allows users to engage with the content without having to click through to deeper sub-pages. The site provides the experience and functionality of an app, but is a website that is easily maintained and updated.
New images and the clean navigation allow users to understand the big picture and key benefits in minutes. The site provides only the most important content, and in a way that allows users to find and view with ease. And, of course, the site is mobile-optimized, using responsive design, for an optimal experience regardless of the viewing screen. Scott Design completed a multi-point SEO task checklist to help enhance eQuest's organic search rankings.
With the launching of the site, eQuest now has a modern, innovative website that supports their brand and allows prospective customers to quickly understand the eQuest story.
View the eQuest website ›
Winner: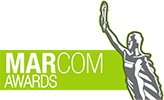 Gold MarCom Award — Small Business Website
Silver Horizon Award — Responsive/Mobile Design
Silver Horizon Award — Human Resources/Jobs
Silver W3 Award — Employment Website/Jobs