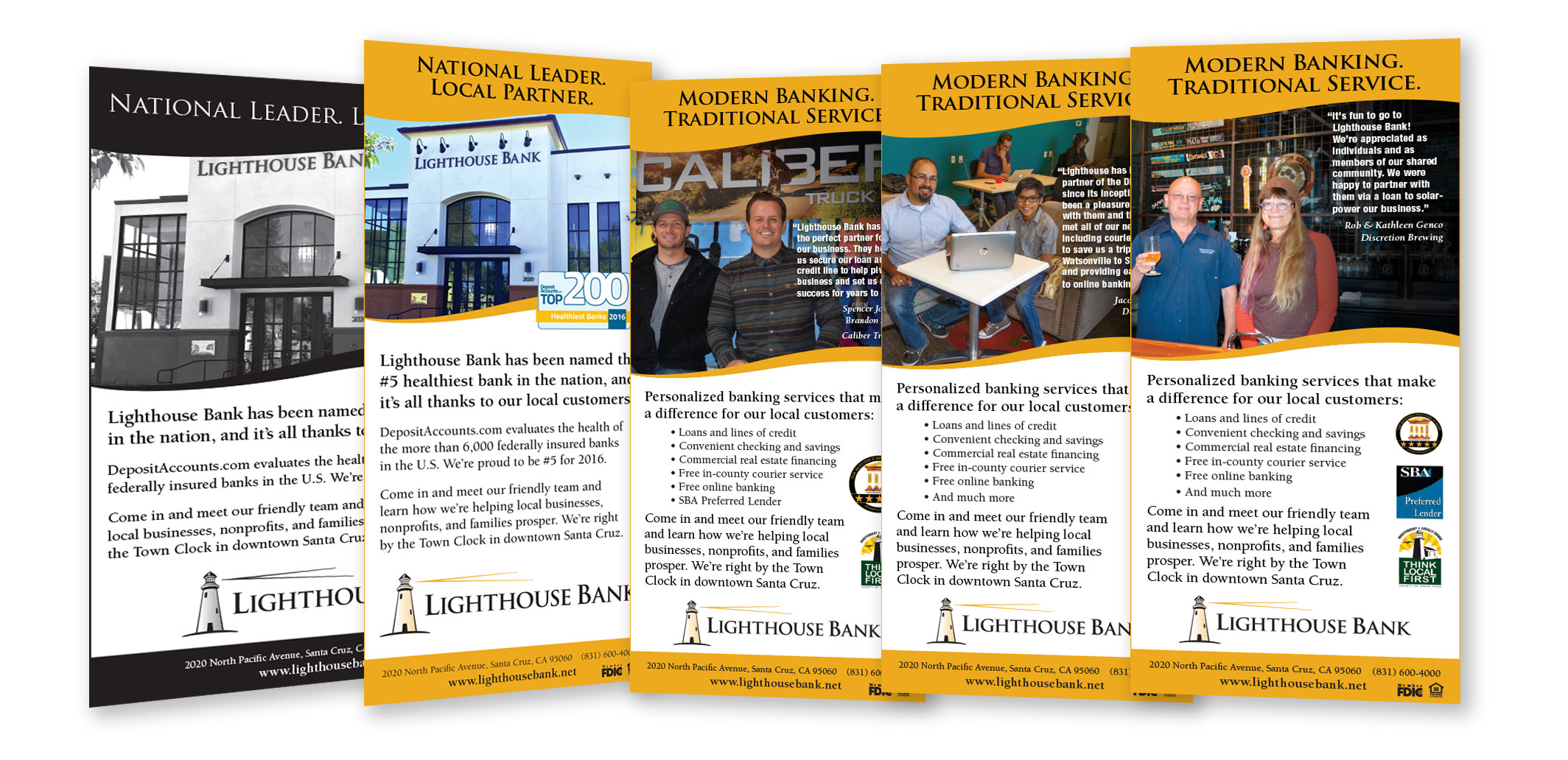 Our client's story
Lighthouse Bank was interested in increasing awareness of its reputation for customer success and sharing a new national recognition award. With a huge list of satisfied clients, they knew they had a great story to tell, but needed to get the story out to prospects and customers.
Scott Design created a colorful print ad series that focuses on customer quotes and photos of business owners who have worked with Lighthouse Bank to start or grow their organizations. Supporting copy showcases the bank's industry leadership, financial strength, and multiple services and includes a friendly, local flair in the overall positioning. Most importantly, readers of the ads learn of Lighthouse Bank's professional dedication to its customers and national prominence.
The print ads were designed for newspapers and other targeted publications. The full-color ads run regularly, helping Lighthouse Bank to promote its brand and generate more prospects.