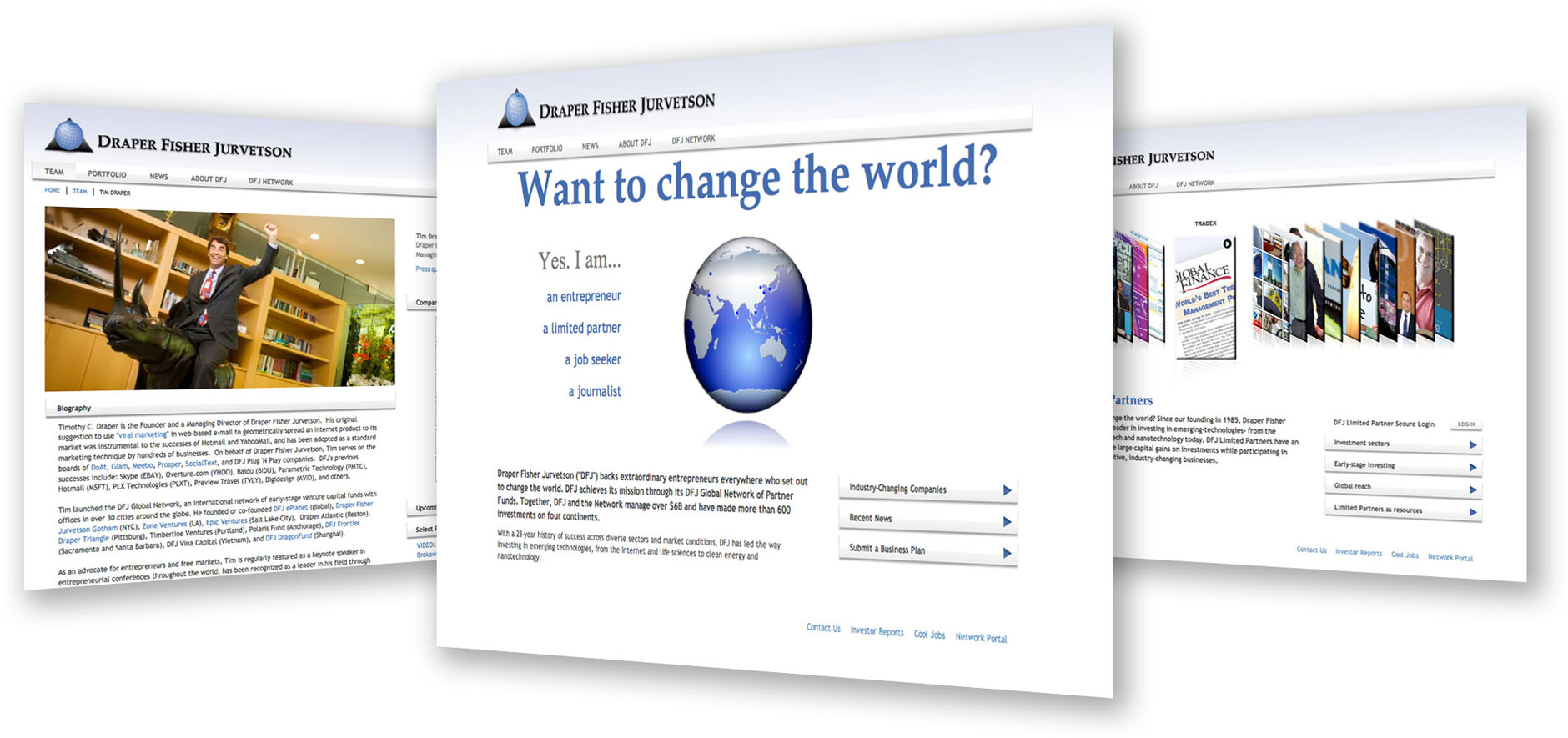 Our client's story:
Draper Fisher Jurvetson (DFJ), a leading Silicon Valley venture capital firm, sought a new website that would set it apart from its competition. Through the Scott Design discovery process, we concluded that the new site should project Sand Hill venture firm, DFJ's global presence, segment the information on the site so different audiences can quickly access the information they seek, and have a look that reflects DFJ's innovation and success.
Scott Design presented DFJ with several designs from which to choose, all meeting the requirements we developed during the discovery phase. The award-winning website featured interactive cards that provided visitors quick and visually compelling ways to find information about DFJ team members, investments, and partner funds. Each page included additional information in sections that could be opened or closed, allowing visitors to tailor the information they saw.
Design Awards:
• Best in Class, The Interactive Media Awards — Financial Services
• Summit Emerging Media Leader Award — Corporate Website
• Award of Distinction, The Communicator Awards — Website Structure and Navigation
• Gold Award, MarCom Awards — Web Interactive Capabilities
• Silver Award, Silicon Valley ADDYs — B2B Website
• Silver Award, Davey Awards — Financial Services Website
• Silver Award, Davey Awards — Website Navigation
Working with Scott Design was a pleasure. They were efficient and kept my time to a minimum. Their design is bold, new and portrays our message and our brand as if it came straight from our heads, only more impactful. It is light years better than anything any of our competitors have.