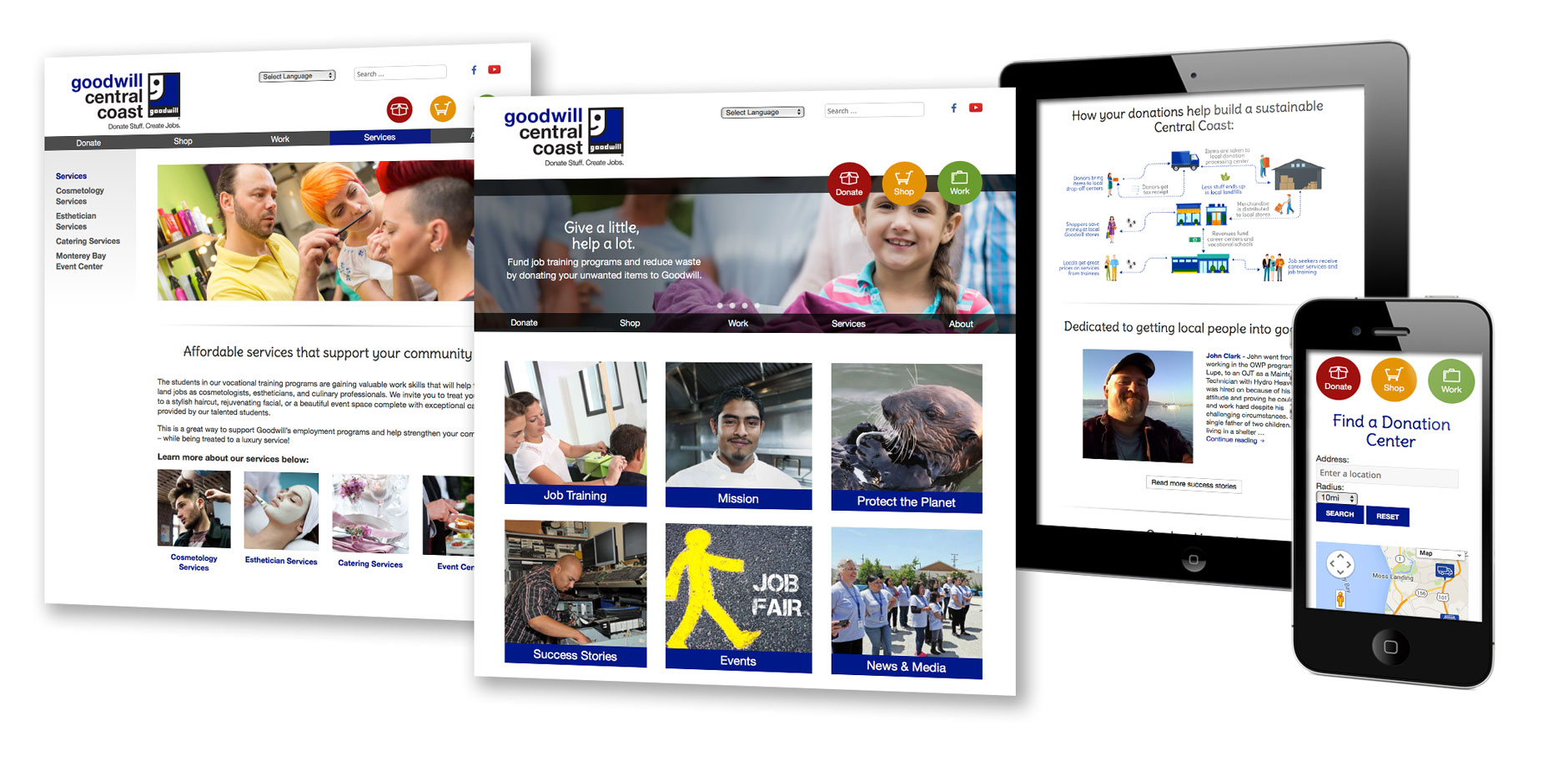 Our client's story:
Goodwill Central Coast wanted to update the nonprofit organization's website to better communicate its mission, help site visitors find information, and match its new branding. The site needed to work on mobile devices so people on the go can easily find donation locations, stores, career centers, and service locations all along California's Central Coast. And, Goodwill wanted a solution where it could take over site maintenance after the launch of the new site.
Scott Design redesigned, reorganized, and built the new website, incorporating imagery to show what Goodwill Central Coast does, bright colors to help direct site visitors to the most important information, and infographics to help explain the nonprofit's mission. The site is visually appealing, easy-to-navigate, and targets the four audiences: donors, shoppers, job seekers, and people using Goodwill services. Search functions let users locate donation locations and stores, an embedded calendar shows specials and events, and contact forms allow visitors to contact Goodwill directly.
Scott Design created a custom WordPress site for Goodwill Central Coast using responsive web design, which allows an optimized experience for desktop/laptop users and mobile optimization for tablet, phablet, and smartphone users. The new site has earned Google's "mobile-friendly" search label, which improves its search rankings, and reorganization of the site architecture, elimination of duplicate content, and on-site search engine optimization have already improved search engine results for the site.