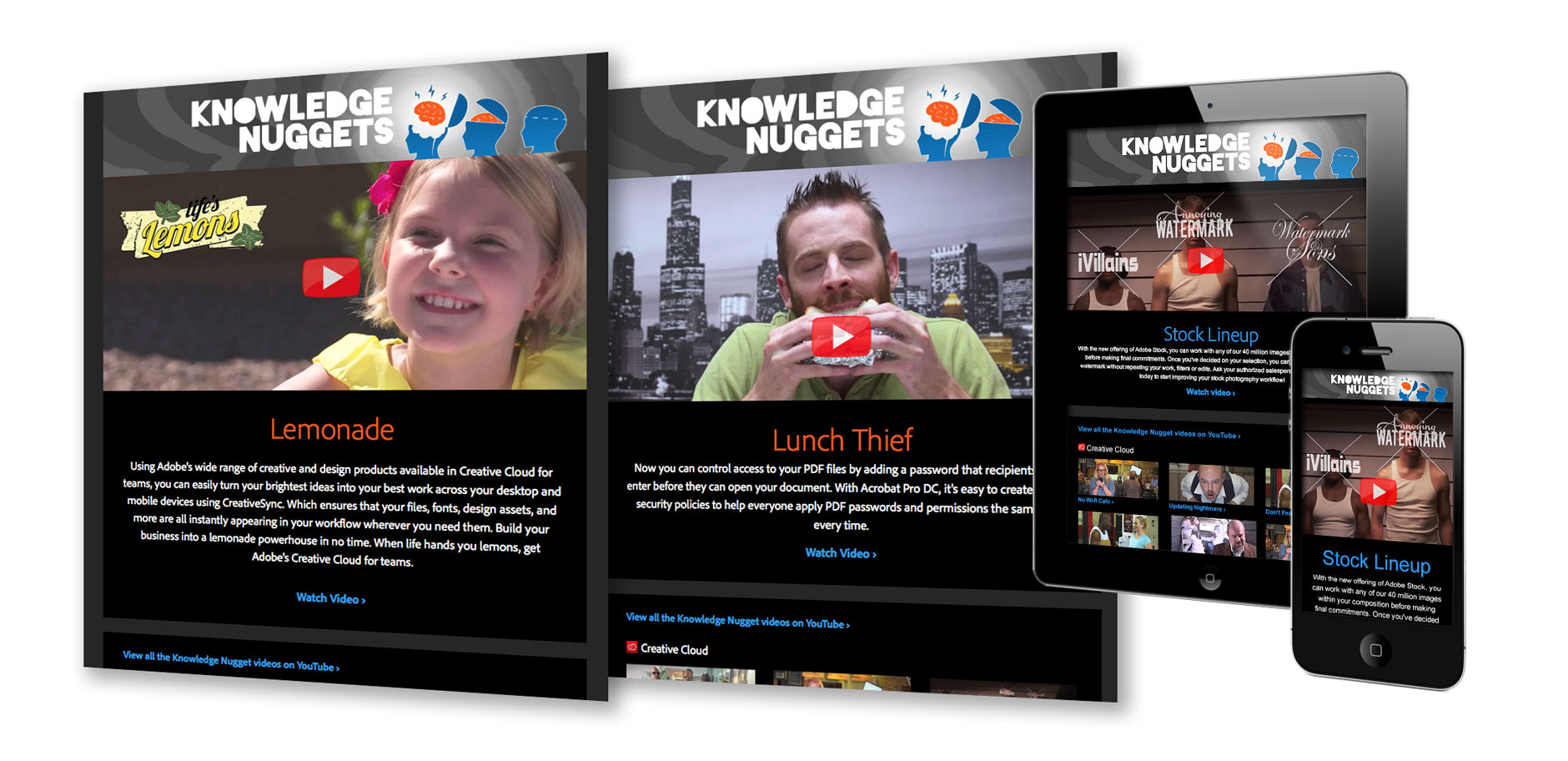 Our client's story:
Adobe provides short and humorous "Knowledge Nugget" videos to help field sales reps learn about product features and selling points. Each week, an email is sent out to sales reps informing them about the newest video.
Adobe presented three challenges to Scott Design:
Design and code an easy-to-update, mobile-friendly email template that an Adobe rep can send out each week.
Make sure the look and feel is on brand but features the unique "Knowledge Nugget" sub-branding.
Assist the Adobe team in setting up a process to send out the email using Outlook while keeping the email's responsiveness.
One of the main challenges was creating a responsive email (one that adjusts to the viewer's screen size) but that can be sent directly from Outlook for Windows. Outlook strips out coding that makes an email responsive, so Scott Design had to code the email carefully. Our technical team helped the Adobe team install and test a plug-in, which allows the sending out of a successfully responsive email from a machine using Outlook for Windows.
Scott Design created and tested a mobile-optimized email template that prominently displays the client's imagery and messages, and the email looks great on desktop, tablet, and smart phone. With the clean code, Adobe is able to update content and images with ease, making the weekly email delivery process a breeze.