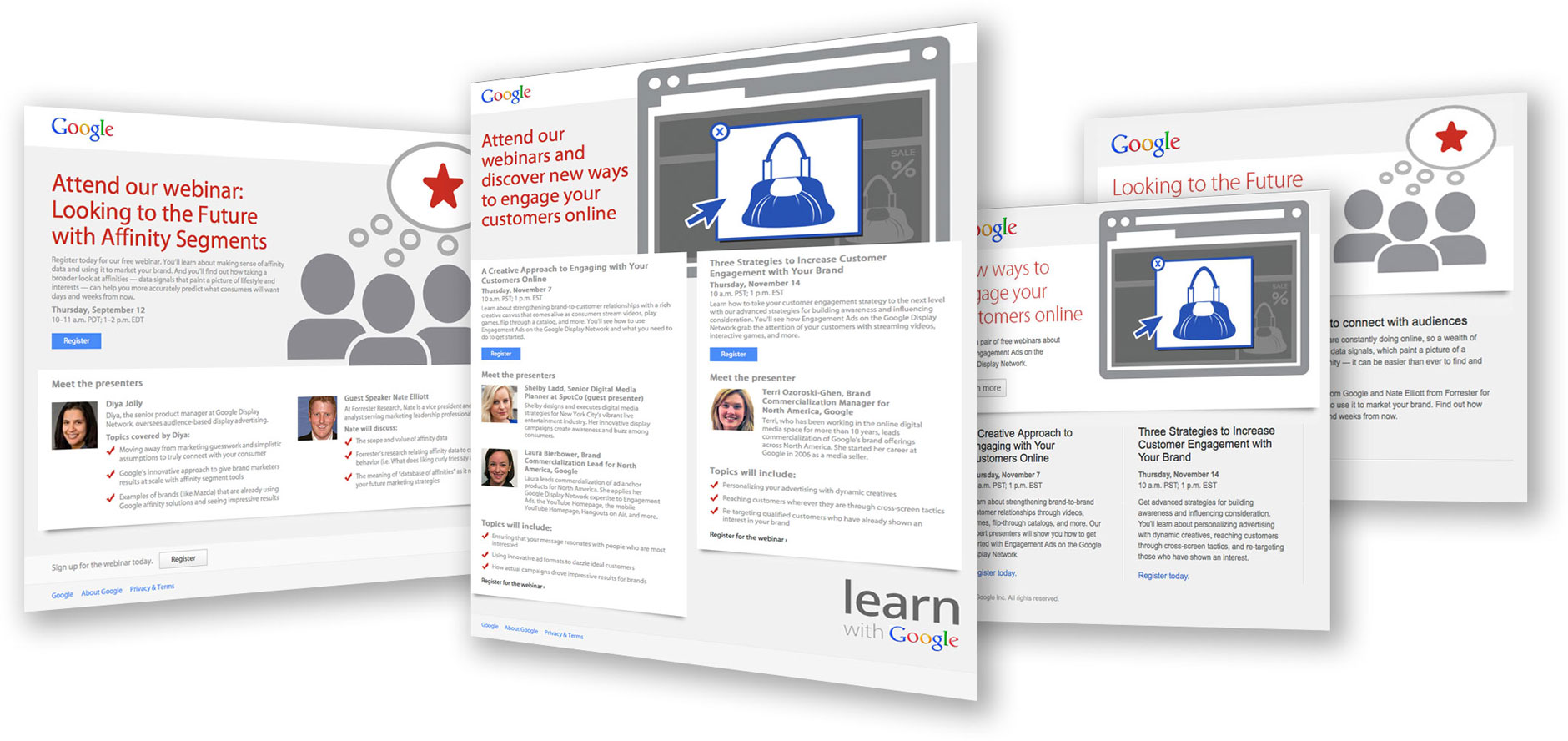 Our client's story:
To promote its free webinars about online marketing strategies, Google sought clear, persuasive, and informative online communications that would entice recipients to register for the presentations. The emails would need to drive recipients to a landing page that provides more details about webinar topics and presenters
The Scott Design team designed, wrote, and coded a simple, clean email template that prominently features the focus of the webinars, with clear, easy-to-digest summaries of the speakers and topics. The email template includes a highly visible CTA button that drives viewers to a landing page where more details about the presenters and topics are provided.
After designing and coding the initial email and landing page, Scott Design applied and customized the same look, feel, and functionality to a series of Google webinar announcements. Scott Design also managed the hosting and maintenance of the landing pages.