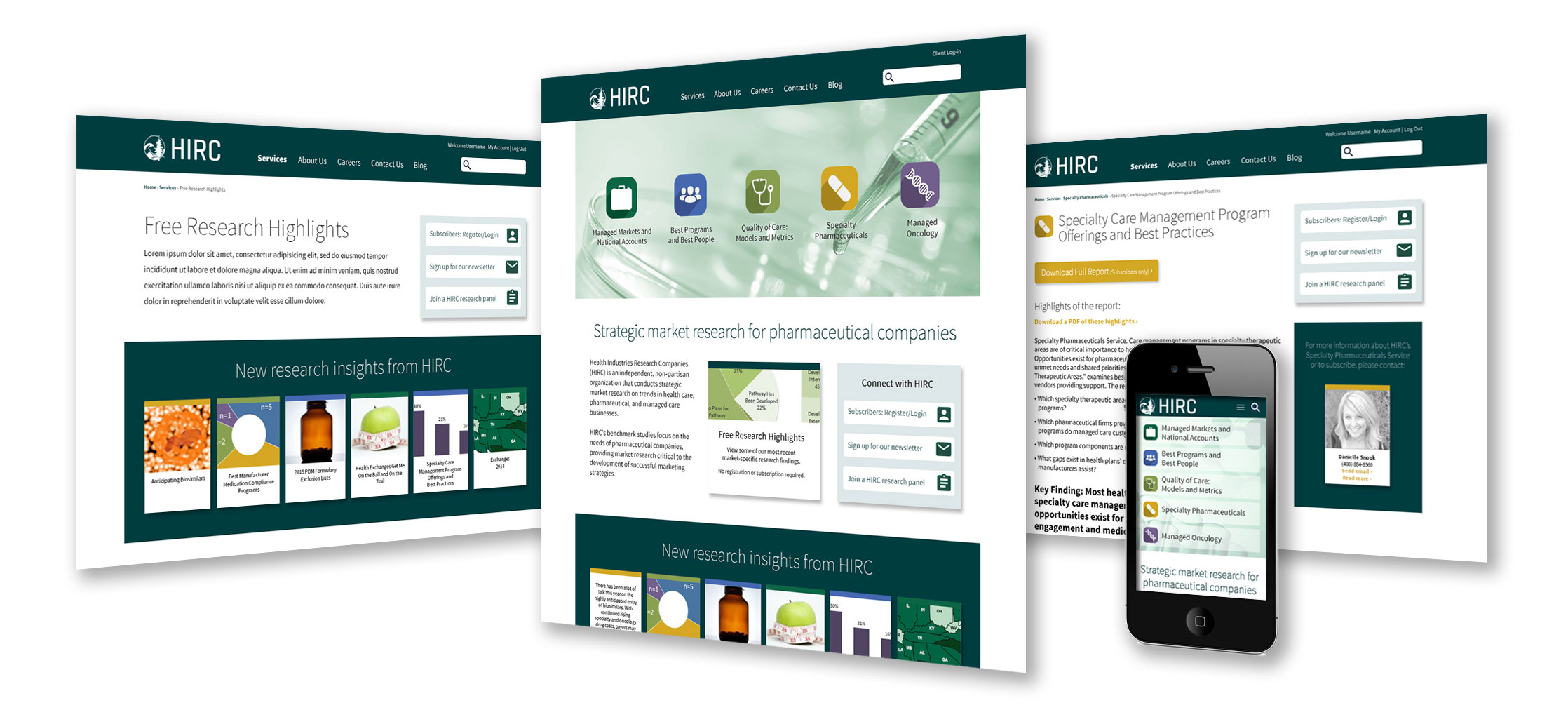 Our client's story:
Health Industries Research Companies (HIRC), a provider of strategic market research for pharmaceutical companies, wanted to refresh its website's design, update functionality for mobile users, and create a more intuitive site architecture. The site was to include:
A fresh, more modern look to appeal to a C-level audience
Responsive web design to meet the needs of users on all devices
Easy navigation for both prospects and current subscribers
Easy user access to new research findings
An overall design that reflects professionalism, expertise, and leadership
The Scott Design team designed an entirely new look for the site, which helps showcase HIRC's services and provides navigation paths for the two target audiences: prospects and subscribers. A unified color and icon scheme for each service helps users find the information they're seeking. Site visitors can quickly and easily see synopses of new research findings and click to view full reports, become a subscriber, and contact HIRC representatives.
Using responsive web design so the site works on both computers and mobile devices, Scott Design designed a mobile-friendly, modern look that presents HIRC as an established and experienced thought leader providing cutting-edge research.