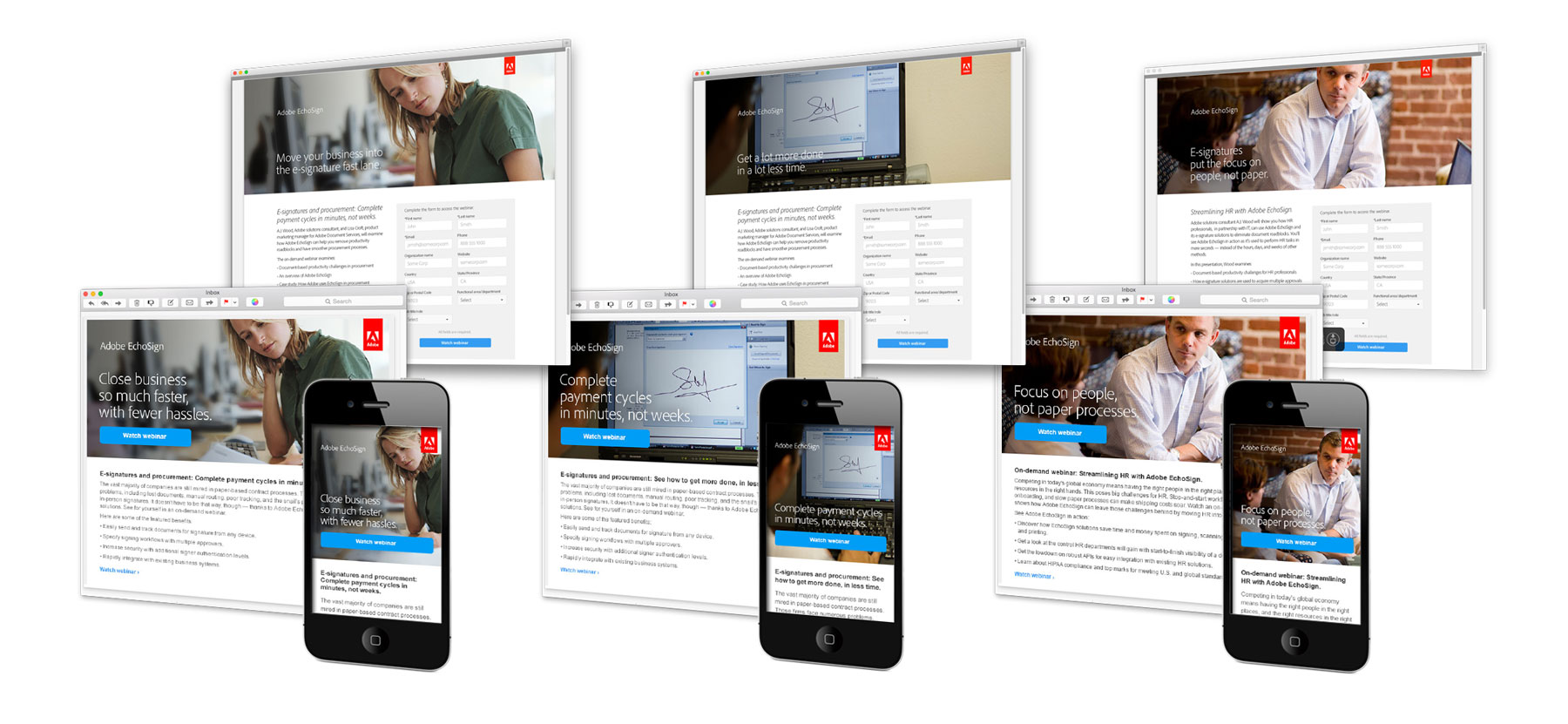 Our client's story:
Adobe wanted to promote the advantages of EchoSign and Acrobat software through white papers, success stories, and on-demand webinars. To reach specific customer groups, Scott Design created waves of emails that linked readers to corresponding landing pages. The landing pages provided additional solution information, but most importantly, they hosted simple, speedy registration forms for signing up to receive or view the materials.
Our writing and design teams first researched and reviewed the latest features and descriptions of the Adobe products. We then researched the workflow, communication, and security challenges of audience groups that would be targeted: IT, Sales, Procurement,  and HR. Our writing team tailored the email copy to both the customer segment and the amount of product information Adobe wanted to include in each email. The design team selected imagery that connected with both the customer segment and the specific copy tone.
The end-result was a series of segment-specific communications and landing pages that delivered crisp, conversational copy and welcoming imagery — motivating each targeted customer to register to read or view the sales materials. The emails and landing pages were created using responsive design, optimized to work on both desktop computers and mobile devices.