Mobile-friendly website for interior designer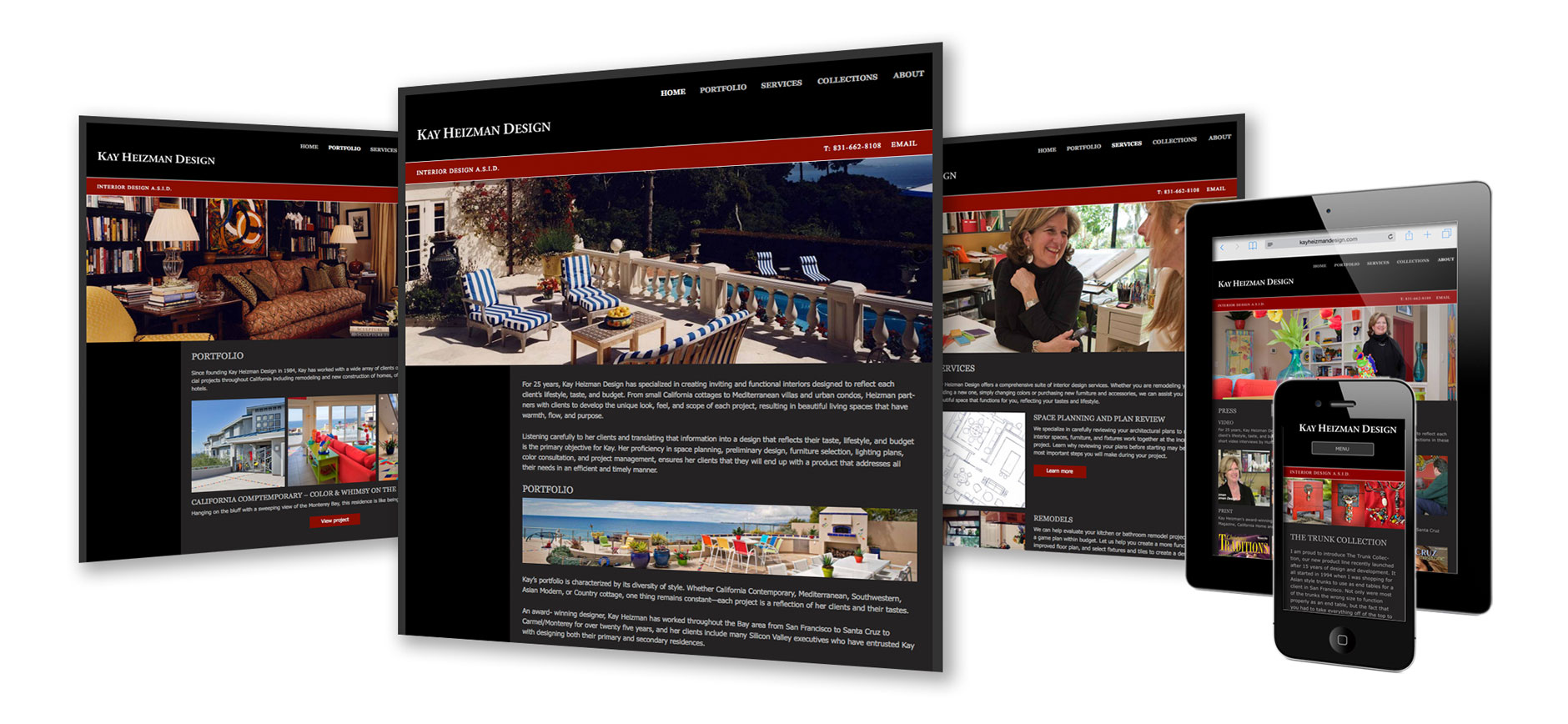 Our client's story:
Kay Heizman, a high-end residential and commercial interior designer, needed to update her website to work on mobile devices, plus include new and updated content. Her existing site, now more than five years old, relied on Flash to showcase the portfolio. The portfolio didn't appear on mobile devices, and it was impossible for Kay to edit herself to include new projects, so customers looking at her site weren't seeing her latest work.
Kay loved the existing design of her site, so the challenge for Scott Design was to adapt the existing design to create a new responsive web design. Scott Design took her current content and style, and created a new desktop- and mobile-friendly version of the site. The design team used WordPress and a few simple-to-use plug-ins so Kay will be able to update her site easily and quickly.
Scott Design also did a content reorganization to clean out some pages that Kay no longer wanted, and combined pages to create a clearer, streamlined site hierarchy. The team also improved the images, tagging them for SEO and optimizing them for speedy downloading. Removing the Flash slideshows sped up the site's performance noticeably, and Kay likes the way the site works on desktop, laptop, tablet, and phone.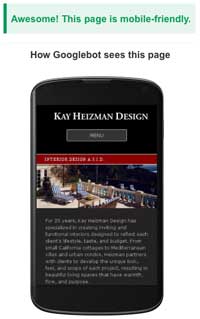 The new website features the same timeless design as the original site, but thanks to responsive design, now works on both computers and mobile devices. And, Kay's site earned Google's new "mobile-friendly" search label—on the day Google began using mobile-ready status to boost responsive websites in its search rankings. The Kay Heizman Design website will now rank higher than non-mobile-friendly sites for the same search terms.
If you're curious about your website's mobile-friendliness, be sure to check it out with Google's Mobile-Friendly Test tool. And, if you'd like to earn the mobile-friendly label for your website, we'd be happy to help.
View the Kay Heizman Design website ›
Winner: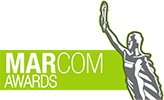 Gold MarCom Award — Small Business Website
Honorable Mention MarCom Award — Mobile Website
I recently landed a dream job! Great clients, lovely home, and super results. When they called to inquire about my interior design services, I asked them how they found me. They said from my website and I quote, "Your website was by far the best website of all the interior designers in the area." Scott Design had just completed a redo of my original site, so I owe it all to them. They made it mobile friendly, user friendly, and more current, while keeping the original look and feel, which is my brand. They provide a quick turnaround, write great copy and have a tremendous aesthetic sensibility.They are so lovely to work with and now handle all my website and marketing needs. I highly recommend Scott Design.

Kay Heizman, Owner
Kay Heizman Design