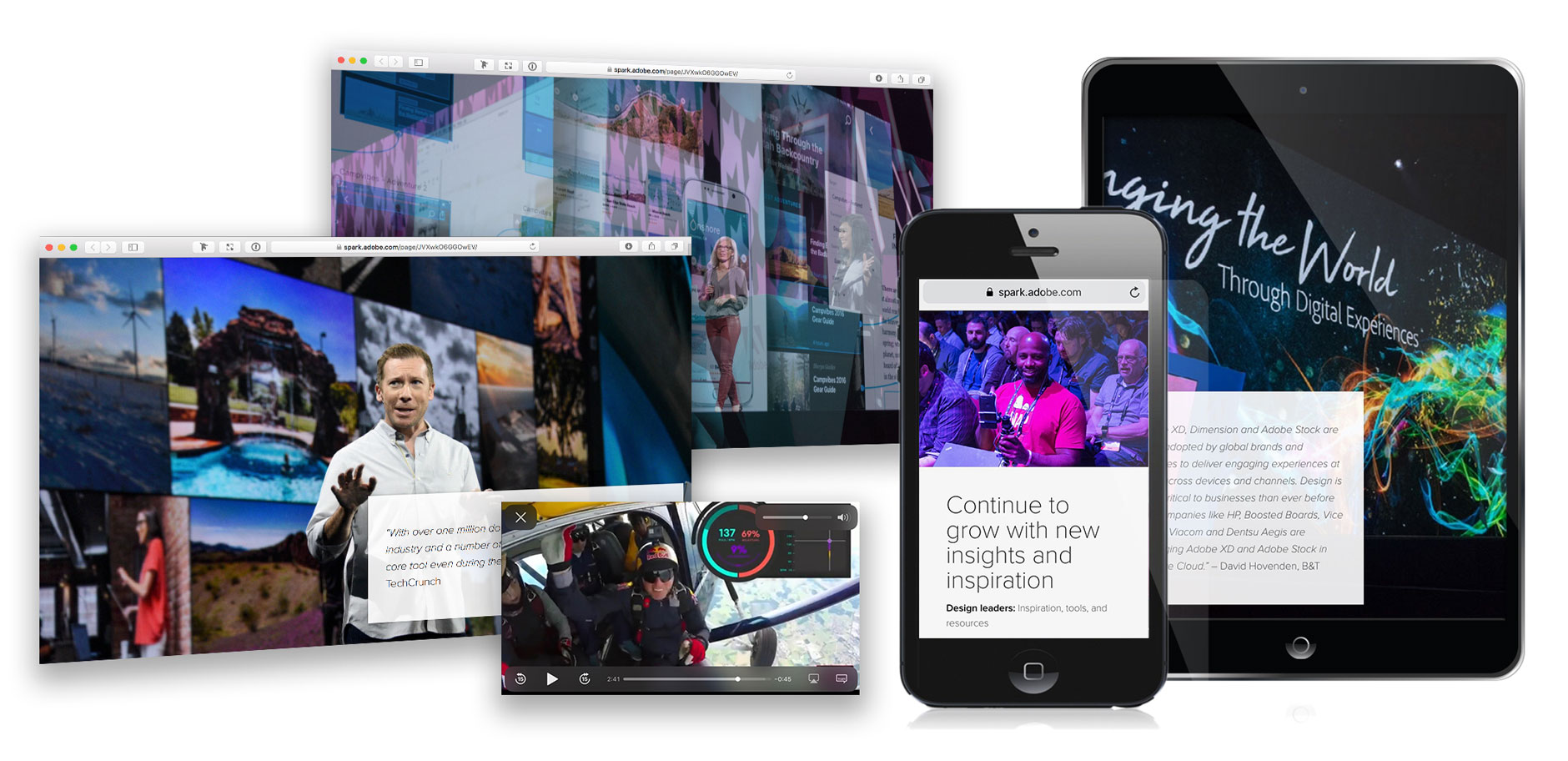 Our client's story:
Every year, Adobe hosts the popular and influential Adobe MAX Conference. After the most recent event in Las Vegas, Adobe wanted to share highlights and announcements geared to an enterprise audience. Adobe was looking for a microsite that presented copy, photos, and videos that pointed out the most interesting insights in the sessions and provided links to additional information.
Scott Design designed and built an on-brand microsite using Adobe Spark, which allowed the team to create an engaging, interactive experience that conveyed the excitement around the announcements and speakers at MAX. The microsite included event photos, customer quotes, links to keynotes and sessions, Adobe product and program information, on-site interviews, and an enterprise highlights video edited by Scott Design. All the content was tailored to the unique audience of Adobe customers at some of the world's top brands and agencies.
To create the highlights video, Scott Design selected the most compelling snippets from key sessions and put together the full video. Introductory and conclusion screens along with background music and smooth transitions allow enterprise customers to get a feel for the sessions and gain quick and important insights into the latest Adobe enterprise news and announcements.