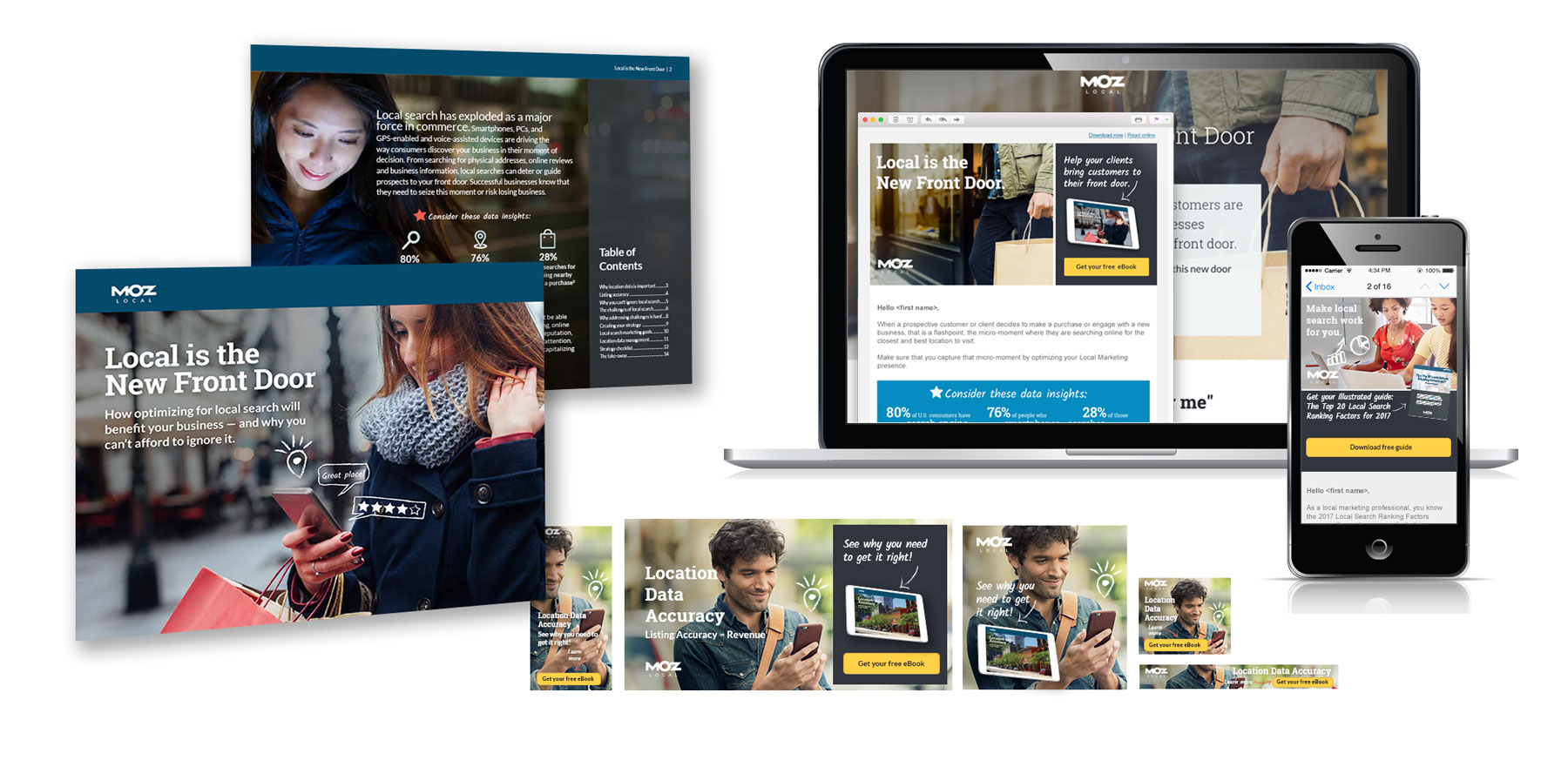 Our client's story:
Moz Local is a listing management solution for businesses that want to help customers find their business online. They needed to demonstrate thought leadership and generate interest in their services with an awareness campaign to drive recipients to download new guides and case studies. The campaign needed to involve five waves of emails — with corresponding landing pages — plus supporting social media banners as well as eBooks as the desired content.
Scott Design's team designed an email template and then used it for the creation of the emails, landing pages, social media banners, and eBooks. The look and feel supported the friendly, professional tone that Moz Local wanted to project.
Both the emails and the social media banners included imagery (photography with some illustrations) and headlines that piqued the interest of viewers and included clear calls to action. Scott Design created social media banners, which included different sized, optimized versions for Facebook, Twitter, and LinkedIn. We designed the eBooks in a way to provide easy ways to interact with the content supported by interesting, appropriate visuals on every page.
Scott Design also created data sheets, PowerPoint templates, and other materials to support the successful campaign. And Scott Design developed a set of design guidelines to allow Moz Local representatives and outside vendors to continue to produce creative work to support the campaign.