At Scott Design, we're always looking for cool, new ways to use technology. That's why we're excited about a couple of ways we're using augmented reality in web design.
Augmented reality snowstorm
Our first augmented reality project was built simply for fun. Every year, we create an online, interactive application that we share with our clients during the holiday season. In 2009, we created an augmented reality snowstorm app that uses  a web cam and a "marker" (in this case, the Scott Design logo printed on our holiday cards). When you launch the app, you put yourself in the middle of a snowstorm that you can control with the marker.
If you don't have the holiday card, you can print out your own marker (PDF) and use that instead.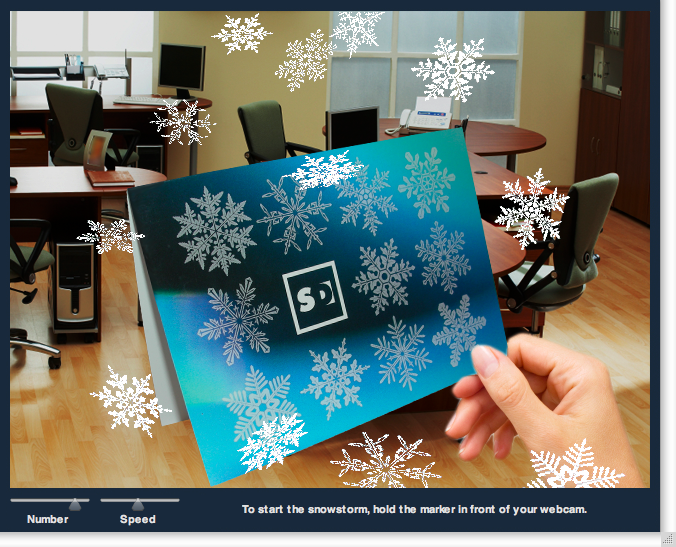 Augmented reality business cards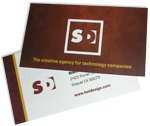 During the process of creating the snowstorm app, we tried out a few other augmented reality ideas that we really liked. We kept those ideas on the back burner, waiting for the chance to use them.
In early 2010, we launched a new version of our website that presented a cool Flash portfolio with spinning "cards," each displaying a featured project. It's a quick and easy way to show off our portfolio.
At the same time, we redesigned our business cards to go with the new web look, and we put the augmented reality marker on the back, knowing we would be making some sort of augmented reality app triggered by the cards.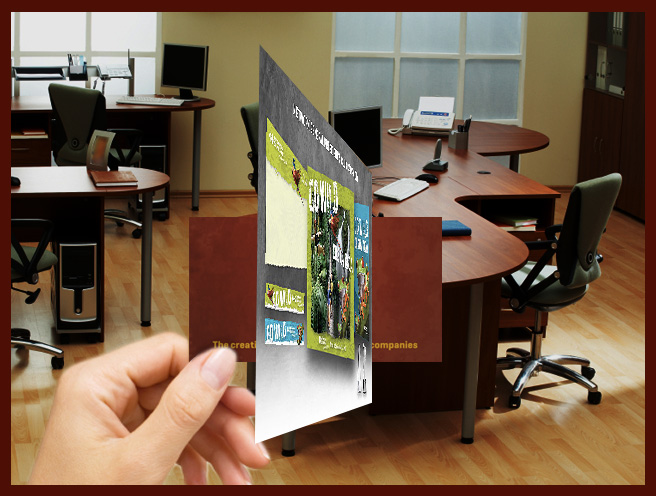 What we came up with is a version of our portfolio that works with a web cam and the augmented reality marker. If you launch the augmented reality business card and face the back of the business card to the web camera (or print out your own marker and put it in front of the web cam), the portfolio launches. You can move, tilt, and zoom the spinning cards, just by moving the business card in front of the camera.
It's a great way to turn a regular business card into a 3D portfolio.