Pepsi Perfect: It's not the real thing.
In honor of "Back to the Future" day, I took a look at the Pepsi Perfect logo of 1989 to see how it would hold up today.
As you may know, today is "Back to the Future" day, as October 21, 2015 is the date when the movie characters travel to the future in the 1989 movie Back to the Future II.
If you were one of the lucky 6,500 people who snagged a commemorative "Pepsi Perfect" bottle on Tuesday at midnight, congratulations.
I thought it would be fun to take a look at the Pepsi Perfect logo of 1989 and see how it would hold up today. Designed in 1989 to look like the Pepsi logo that would exist 26 years in the future, the Pepsi Perfect logo features Pepsi "waves" with a futuristic font.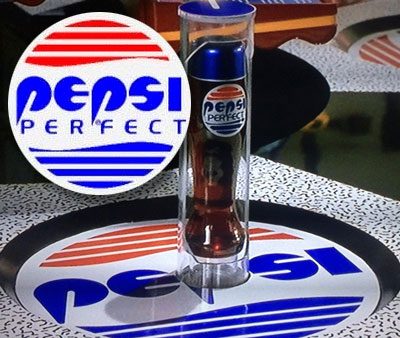 So what did the designer get right?
The logo uses flat design, with no shading or 3D.
The colors are the brand's signature colors.
The logo is simple and easily reproducible.
What did the designer miss?
That font! It's more about geometry than legibility.
The bright, reflex blue would be jarring today.
The waves were created by simply cutting out white areas of the logo, not designing a custom wave. Also, they are different on the bottle and on the table.
So, once I went through this quick exercise, I looked more closely at the reissued Pepsi Perfect bottles, and what I found was that Pepsi didn't use the original 1989 logo!
What did they do? Fixed the font so it was slightly more legible, toned down the bright blue, and made new waves. They basically fixed the things that wouldn't work today. While it's definitely a design that works better today, it's not the original from the film.
So, if you're one of the thousands of people who tried to get a Pepsi Perfect bottle last night but didn't succeed, be consoled that it wasn't actually an original Pepsi Perfect bottle, anyway. Just a designer's take on what it would look like if it were updated for today.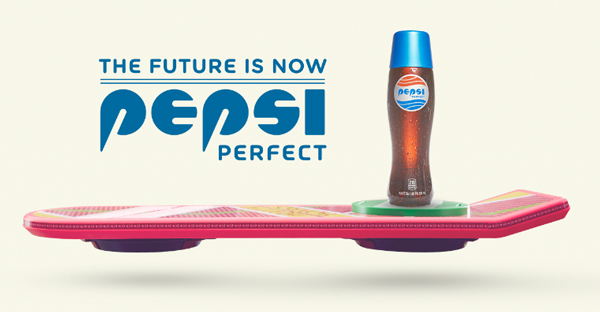 Here are a few Pepsi logos through the years: