Law firm website wins Best in Class award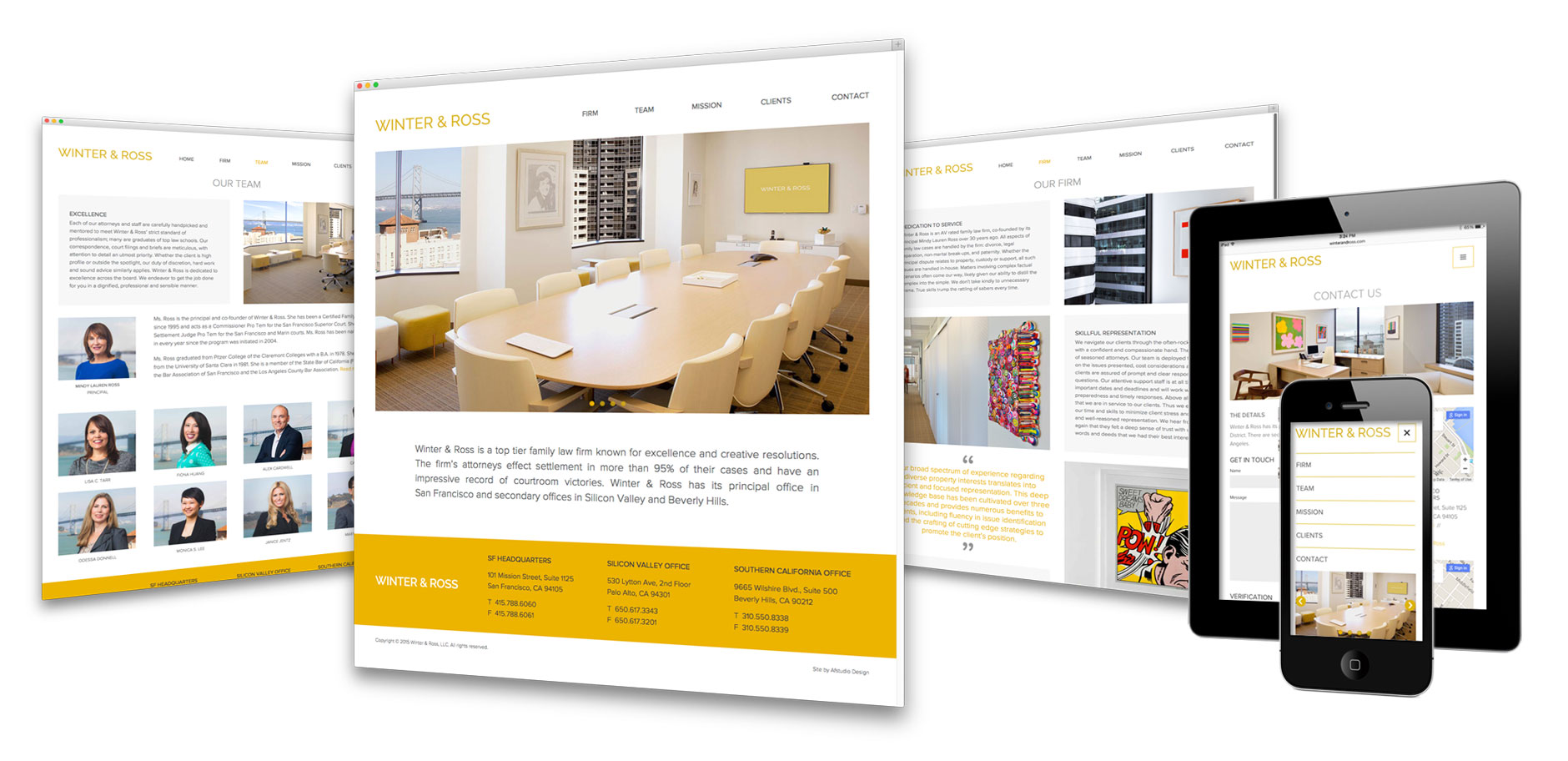 Scott Design recognized for developing outstanding responsive website
The Winter & Ross website, which Scott Design developed in partnership with Afstudio, has won the Interactive Media Awards Best in Class Award in the legal website category. Afstudio provided the outstanding lead design, and Scott Design developed the mobile-friendly website for their San Francisco-based client. The Best in Class award is the highest honor bestowed by the Interactive Media Awards. It represents the very best in planning, execution, and overall professionalism.
"Scott Design built the site to be completely mobile-friendly, easy-to-use, and accessible, so we are particularly proud that the site received perfect scores in functionality and usability, and received a 98% score for standards compliance," said Matt Scott, President of Scott Design.
In order to win this award level, the site had to successfully pass through a comprehensive judging process, achieving very high marks in each of the judging criteria. Adhering to specific guidelines allows the judges to maintain a high degree of fairness, accuracy and integrity; competently and effectively evaluate entries; and, deliver clear results.
Winner:

Best in Class Interactive Media Award — Legal Website