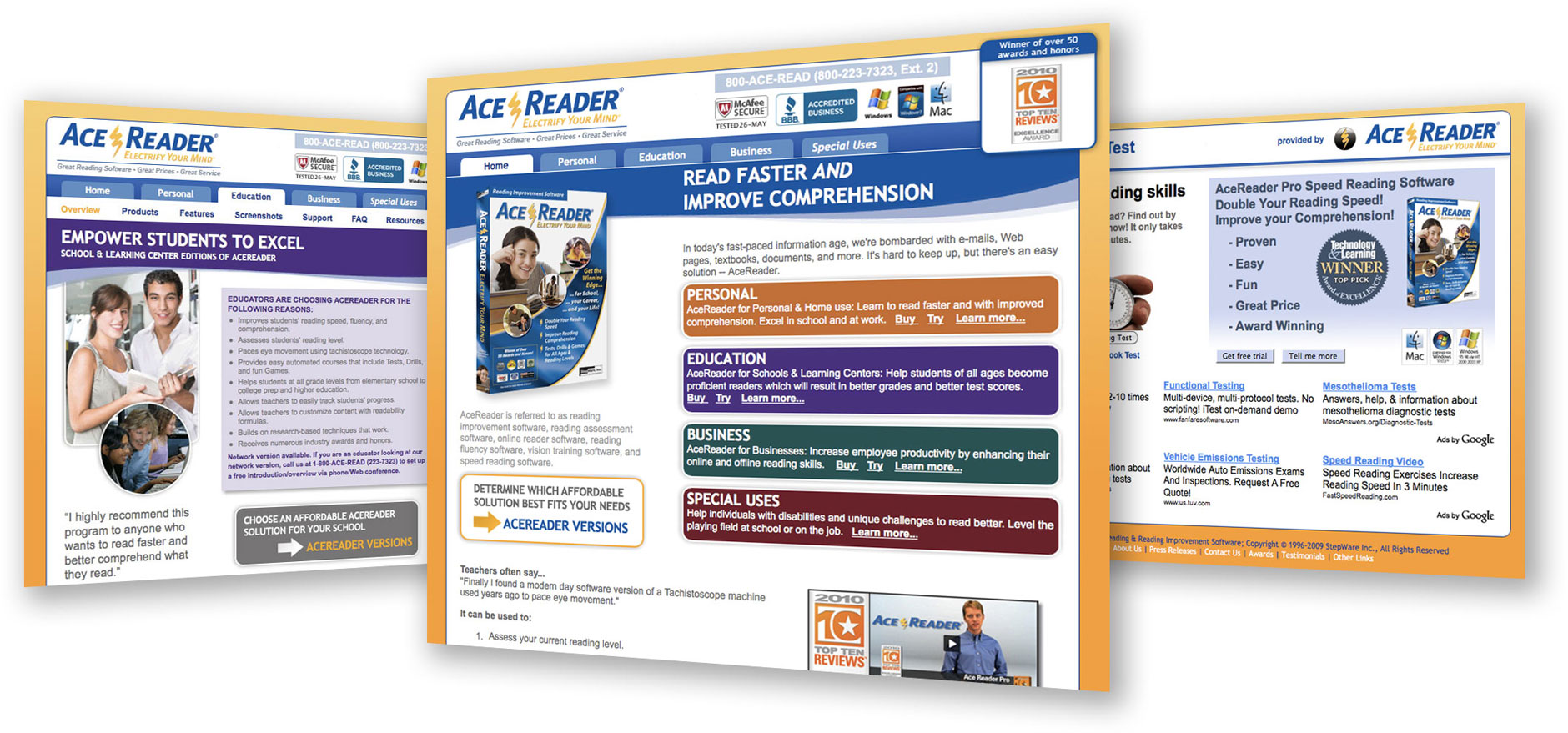 Our client's story:
Software StepWare Inc. sought a new look and feel, enhanced organization, and easier navigation of the B2C website that presents its flagship product, AceReader. Software company StepWare wanted a visually appealing, upbeat design plus a streamlined navigation so visitors could find information more easily about its reading improvement software. StepWare also wanted to create a web version of AceReader to provide a subscription-based service to schools and allow educators and students to use the software at any computer in the school's computer lab.
Scott Design focused first on creating a colorful, well-organized home page with a brief yet powerful introduction to the product, followed by links to more information for specific user types. Scott Design provided succinct descriptions, clear paths to more information and interactive tools that aid in product selection, and friendly imagery.  The end-result is a consumer-friendly website that makes it easy to buy, try, or learn more about the product. The online application that Scott Design created is almost identical to the desktop version of AceReader. The web version even uses configuration files and settings from the desktop version. Teachers can monitor students' progress by viewing speed and comprehension graphs from any computer on the network.
"Scott Design did an outstanding job in redesigning our website. They attended to a zillion details. There are so many web design and development firms out there, and so many of them don't come through with their promises. Scott Design really came through for my company."
President, StepWare Inc.