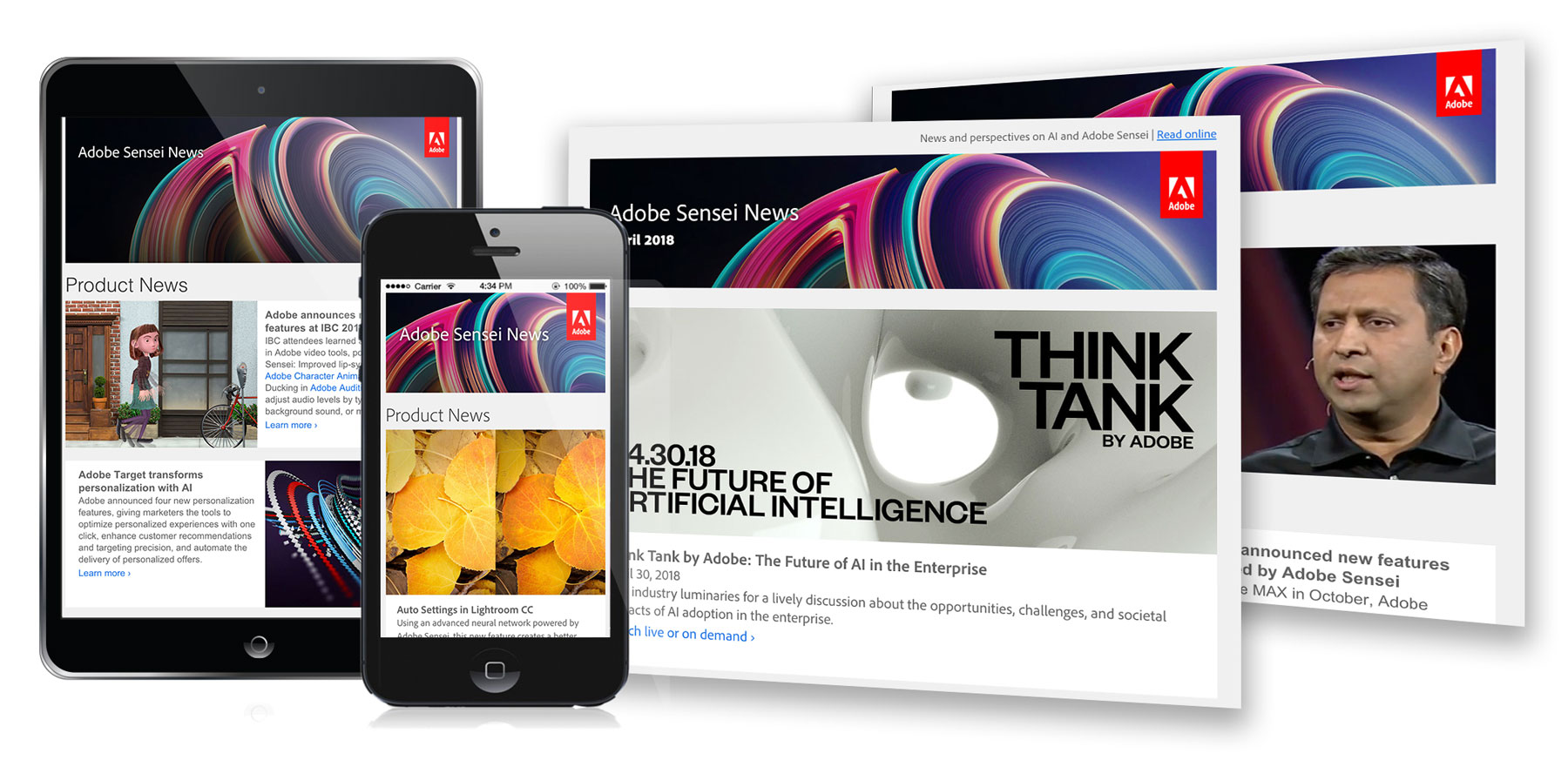 Our client's story:
Adobe needed to promote Adobe Sensei, an innovative product that uses artificial intelligence (AI) and machine learning, while reinforcing Adobe's role as a thought leader in AI. The decision was made to create a monthly newsletter that keeps customers and contacts informed about how Sensei-powered solutions help individuals and teams work better, smarter, and faster.
Leveraging brand and creative guidelines, Scott Design created a mobile-optimized template — and writes, codes, and tests the monthly Adobe Sensei newsletter. In designing the template, Scott Design went through its usual discovery and design process, and then presented multiple concepts, making revisions to the selected concept.
Each month, Adobe representatives provide topics and links — and Scott Design takes it from there, writing the copy, finding and/or creating images, checking links, coordinating with Adobe as content questions arise, and then posting the newsletter on a password-protected staging server. Scott Design then makes any necessary edits, and once the newsletter is approved, Scott Design tests and posts final assets.
With Scott Design's creative team of experts, Adobe can confidently rely on Scott Design to create interesting, appropriate visuals to support the content; write in a tone that supports the brand while communicating the desired content; and code and test to ensure that the newsletter looks great for users on all email apps and on different devices.