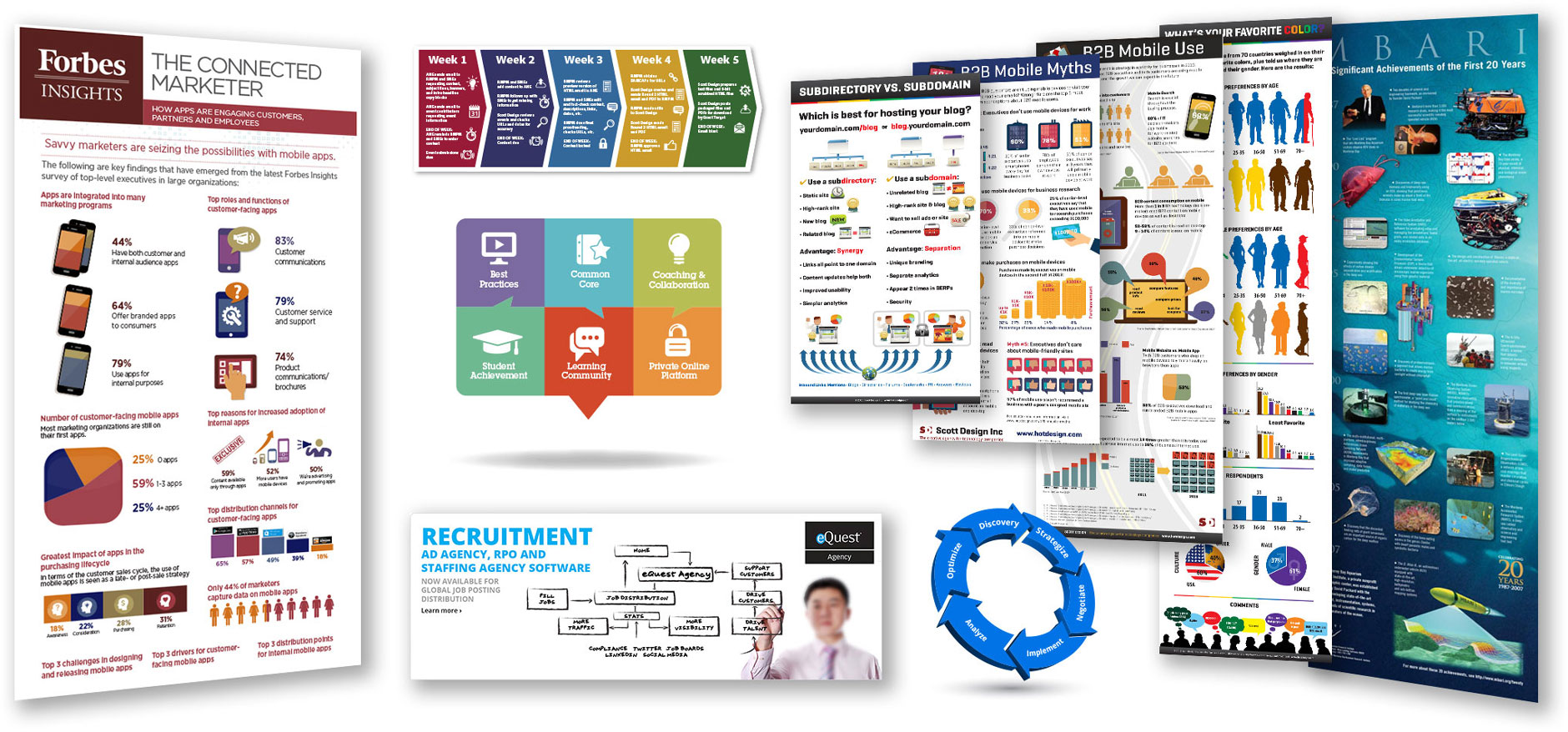 Our clients' story:
Marketing and editorial information can be complex and not easily explained with words alone. Explaining how a product works or presenting the results of a survey or study often requires more than verbal descriptions.
Scott Design provides expertise at expressing complex concepts and ideas both verbally and visually. Our clients count on us to break down multi-layered processes, abundant data, and complex products into bite-sized pieces that their customers, prospects, and partners can quickly and easily understand.
Whether it's a simple diagram or a large-format infographic, Scott Design can visually present information to support and explain what our clients want to communicate. And we do the same for ourselves, using infographics to support our findings and insights on the Scott Design blog.
Winner:
Gold MarCom Award — Infographic
Gold MarCom Award — Infographic
Communicator Silver Award of Distinction — Content Marketing: Infographic