Clients often ask us where we think they should focus their marketing efforts to make sure they are hitting all the right targets. As the year comes to a close, here are 15 things we think you should consider for next year. They represent our top five recommendations each for 2015 for digital marketing, marketing communications, and branding strategy.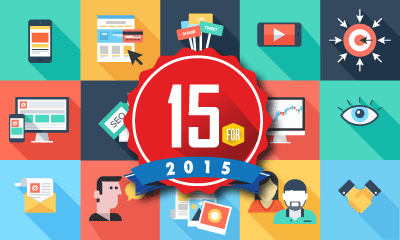 Digital Marketing
Fine-tune your website, emails, and landing pages to reach your target audiences.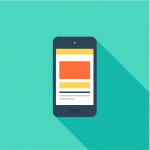 1. Go all in on mobile.
It's now a no-brainer and absolutely essential. With mobile use of websites and email increasing rapidly, and purchases of tablets and smartphones surpassing those of desktops and laptops, your designing responsive websites and emails is a must. Don't make mobile users struggle to view and engage with your content. Google even recently added a "Mobile friendly" designation to mobile search results, making it more important than ever to make your digital marketing mobile-ready.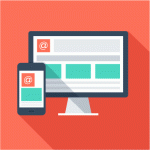 2. Use responsive design — for emails, too.
For ease of website updating and for optimizing engagement of all users, responsive email design is the way to go. Regardless of the viewing screen size — desktop, laptop, tablet, phablet, and smartphone — the same content is presented to each user, and optimized for that size. 65% of emails today are read on mobile devices, so the time to optimize for mobile is now. It takes a bit of coding and testing, but emails can and should be responsive, too.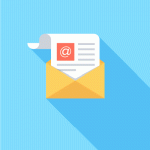 3. Keep well-crafted emails in the mix.
Since, according to recent surveys, email still ranks highest in terms of ROI, it makes sense to make email marketing one of your key channels. However, make sure you deliver content and an offer that resonates with the specific, segmented audience. Optimize for mobile, make sure your CTA is crystal clear, and use an effective and truthful subject line. And test and track slightly different versions to improve your ROI on future campaigns.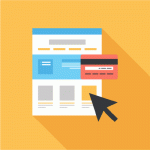 4. Make sure landing pages are optimized.
You might have great content — white papers, webinars, and infographics — but prospects may abandon the registration process once they get to the landing page. Keep content streamlined, but include strong reasons to register. Allow the preview of some content. Registration should be simple, sacrificing collecting some info to reduce abandonment rates. And, of course, optimize the page for mobile to make your landing pages successful.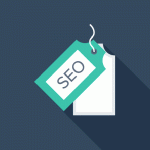 5. Don't neglect SEO.
Google rewards your site with high rankings if it is relevant, fast, thorough, and fresh. Post valuable, unique, click-worthy content on an ongoing basis. Do a content audit of your website and determine whether your keywords still correspond with search words currently used by your target audiences. And, make sure your site is mobile optimized, since Google gives search preference to mobile-friendly sites.
Marketing Communications
Create strong content, engaging stories, and rich conversations with your customers.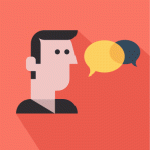 6. Hold authentic, human conversations.
Remember "perfect information" from Econ 1? It's the idea that everyone in the market has access to all the relevant information they need to make a decision. Well, it's now a reality: Customers use search engines and social media sites to find everything they need to know about your company. Develop a social media plan for creating valuable content and communicating directly with customers. Post relevant content, eliminate marketing jargon in your writing, and be ready to answer questions that are posted — quickly and transparently.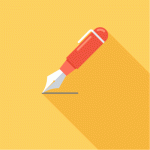 7. Use top-notch writing talent.
With the growing importance of content marketing as part of your inbound marketing, there's a greater need than ever to use professional, experienced copywriters. Prospective customers may spend valuable time reading your white paper, e-newsletter, or blog post, so reward them — and get them to come back — with well-written content. Have a writer outside your organization review your content to ensure copy is fresh and to the point.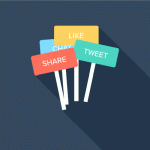 8. Adapt to the ever-changing social media landscape.
Yes, it seems like a new social media platform pops up every month, and that's not going to change. If you know your audience well, be ready to create, hone, and distribute content — and then actively participate online — to promote your business using social media. For example, if you have images that would interest your customers, consider sharing them on Pinterest, Instagram, and Flickr. If yo have videos, share them on Vine.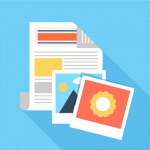 9. Choose content marketing that you know you can regularly create.
The choices are numerous — white papers, on-demand webinars, videos, blog posts, infographics, and more — for creating interesting, audience-centric content. Tailor the types of content to develop based on your audience, and then select those that your team can realistically develop on an ongoing basis. Assign a team for creating content, make a schedule, and make sure you share your content across the web on a regular basis.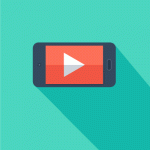 10. Try out new marketing avenues.
Don't limit your marketing pieces to the types you've always created. Try paid search on Google. Facebook or LinkedIn ads. A traditional direct mail piece. Videos of execs explaining a new feature. An online survey with a gift offer to participants. An expanded presence at conferences. Sometimes the only way to know if something will work is to try it out and test the results.
Branding Strategy
Uplevel your brand through consistency, targeting, and personalization.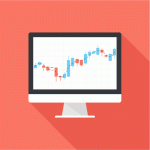 11. Critically examine your website.
Even in this age of social media, your website should still be the center of your marketing efforts — at some point, prospective customers will arrive at your home page. Will they be able to quickly tell who you are, what you do, and why you are different? Is it optimized for mobile? Does it need a design refresh? Are there clear paths for users to engage with your content? Take your website for a test drive and take action to update your site.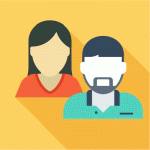 12. It's all about the target audience: Start with buying personas.
Keep your buying personas up-to-date, taking into account current versions of your products or services and the current state of your market. Writing, designing, and deploying your digital marketing should always focus on addressing the specific challenges of your target audiences. Without well-researched, thoroughly developed buying personas, your digital marketing may miss the mark.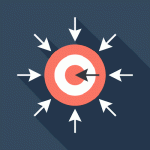 13. Personalize and segment as much as possible.
For emails and corporate eNewsletters, try to segment your list to make sure content is targeted to a particular subset of customers. More personalized content always does better in terms of engaging with recipients. Even if you create great content, it will have little or no impact in front of the wrong audience. And make sure your website also accommodates different paths for different audiences.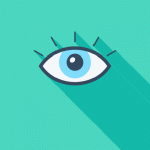 14. Make sure all pieces are well-designed and on brand.
You never know which marketing piece — a web page deep in your site, a PowerPoint slide, a solution overview — will be the one that a prospective customer views. An award-winning home page or a visually amazing explainer video doesn't help if supporting materials look bad or don't adhere to your brand. Be committed to good design — through well-enforced guidelines and a strong, consistent creative team.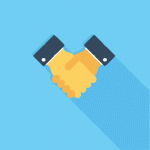 15. Sales, meet Marketing. Marketing, meet Sales.
To keep your positioning effective and on-target, it makes sense to have your marketing team keep in touch with sales reps to know what prospects think and ask. What are the most current key objections brought up by prospects? How can marketing pieces better helps the sales team overcome those objections? Share in-progress versions of marketing pieces with reps in the field to get their take, and incorporate their input whenever possible.
Best of luck in 2015. Looking forward to exciting new digital marketing campaigns in the new year. Let us know if we can help you with yours.